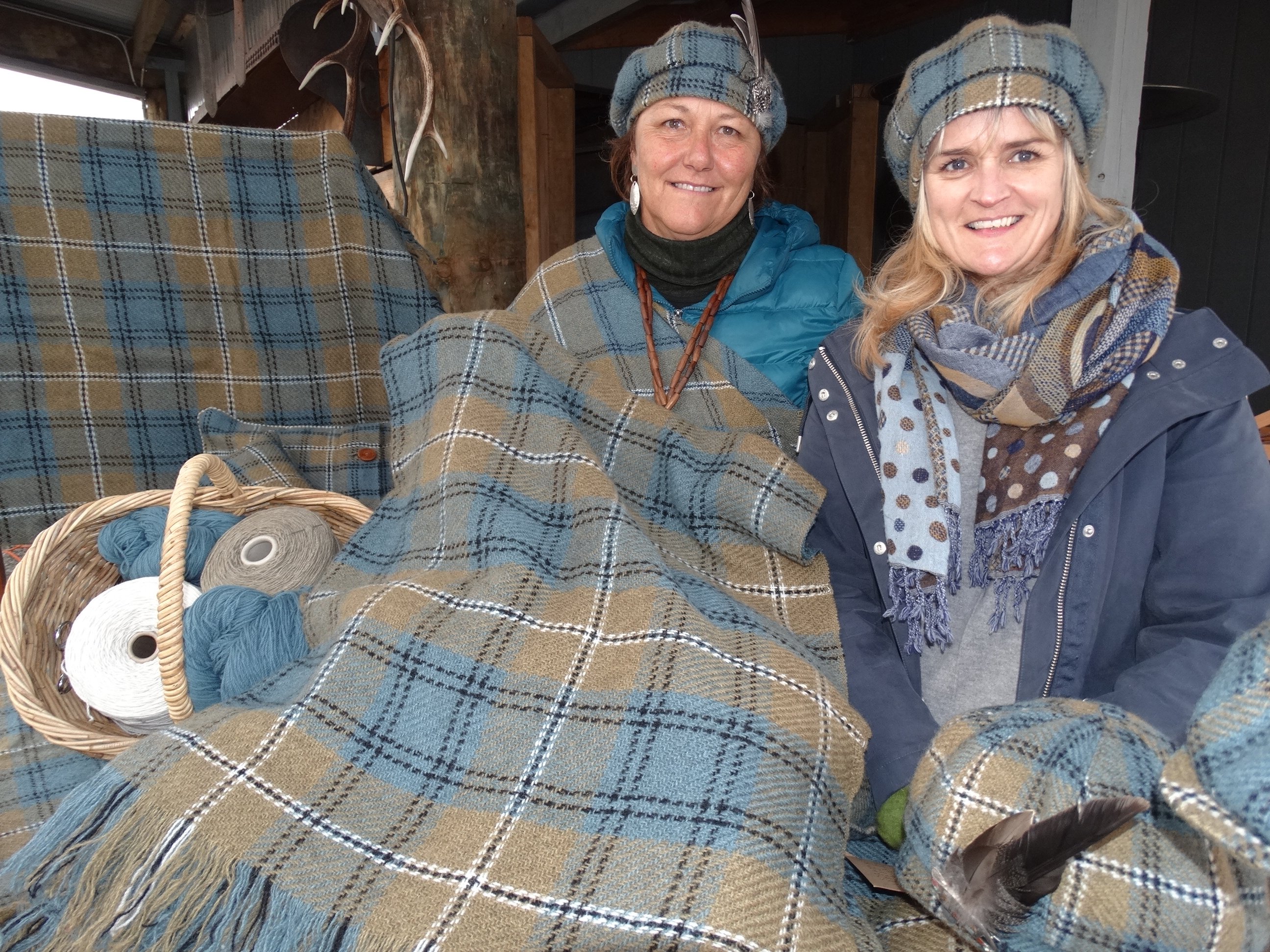 Glenorchy residents toasted everything Scottish on Saturday.
Highland games, traditional fare of neeps and tatties and whisky tasting were all on the programme.
The Great Glenorchy Getaway Day also marked the launch of the Southern Lakes Tartan, designed by Wanaka woman Shona Johnstone.
She was unable to attend but her daughter, Hilary Johnstone, flew in from Nelson to mark the milestone.
Ms Johnstone said it was a special occasion for the family.
Her mother, now 91, grew up in Dunedin but spent time studying in the United Kingdom at the Royal School of Needlework and London School of Weaving.
The tartan, a mix of blue, black, light brown and white, is all linked to Otago.
Each piece of tartan sold comes with a hand-written note from the designer.
''I've enjoyed designing my Southern Lakes tartan. For me it portrays the lake and the tussock hills, the snow of winter and the dark shadows of the peaks that I love so much.''
Ms Johnstone told the Otago Daily Times the design highlighted her mother's love of the region.
''It is steeped through our veins. The colours, the smells of Central Otago, all of the siblings all feel like it is our home and where we all fit.''
The initial plan was not to create a regional tartan. Shona Johnstone designed it as a Christmas gift for her four children and eight grandchildren.
As she wasn't able to weave 12 pieces on her own, she decided to get some help. After designing and weaving the prototype she sent it to Stansborough weavers, artisan textile makers in Petone, near Wellington.
However, when an upholsterer saw her work he suggested she find out whether it could be classified by the Scottish Register of Tartans.
Research followed and records showed Shona Johnstone's was a unique piece.
Southern Lakes Tartan was approved in September last year - under the Scottish Register of Tartans Act, 2008.
Mrs Woolly's general manager Debbie Crompton was pleased with the turnout to Saturday's Getaway Day, despite the cold start.