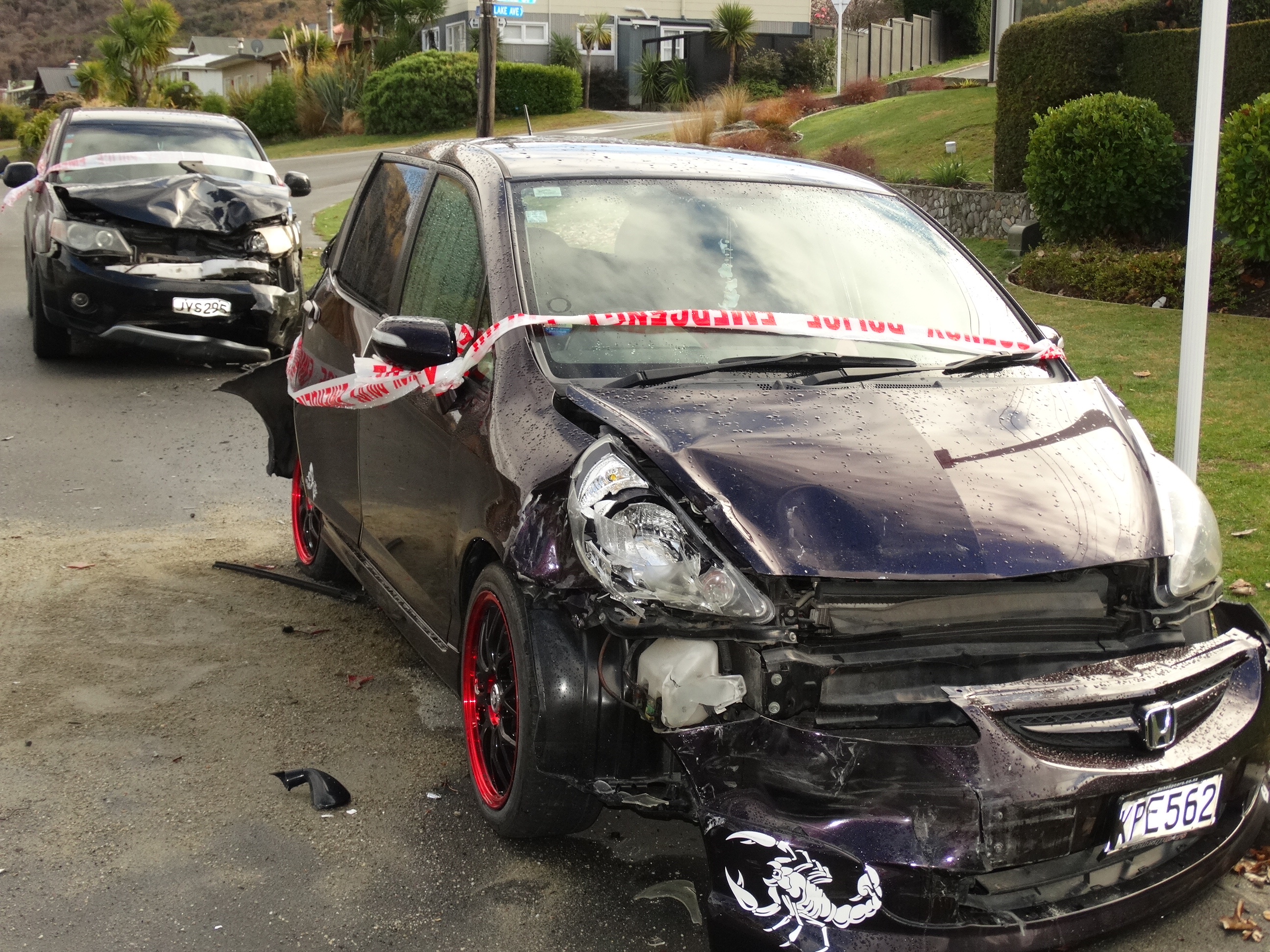 A Welshman allegedly badly damaged two cars and also caused significant damage to a third while driving nearly four times the legal limit in Frankton on Monday night.
Sergeant Steve Watt, of Queenstown, said the 38-year-old recorded a breath-alcohol level of 931mcg after crashing into a parked car (right) in Lake Ave about 11.40pm. The legal limit is 250mcg.on a working holiday
The impact shunted the first car into another parked car, which was also damaged.
The driver, who had just left a nearby tavern, was unhurt. He is expected to appear in court next week.
The driver, is in Queenstown on a working holiday.