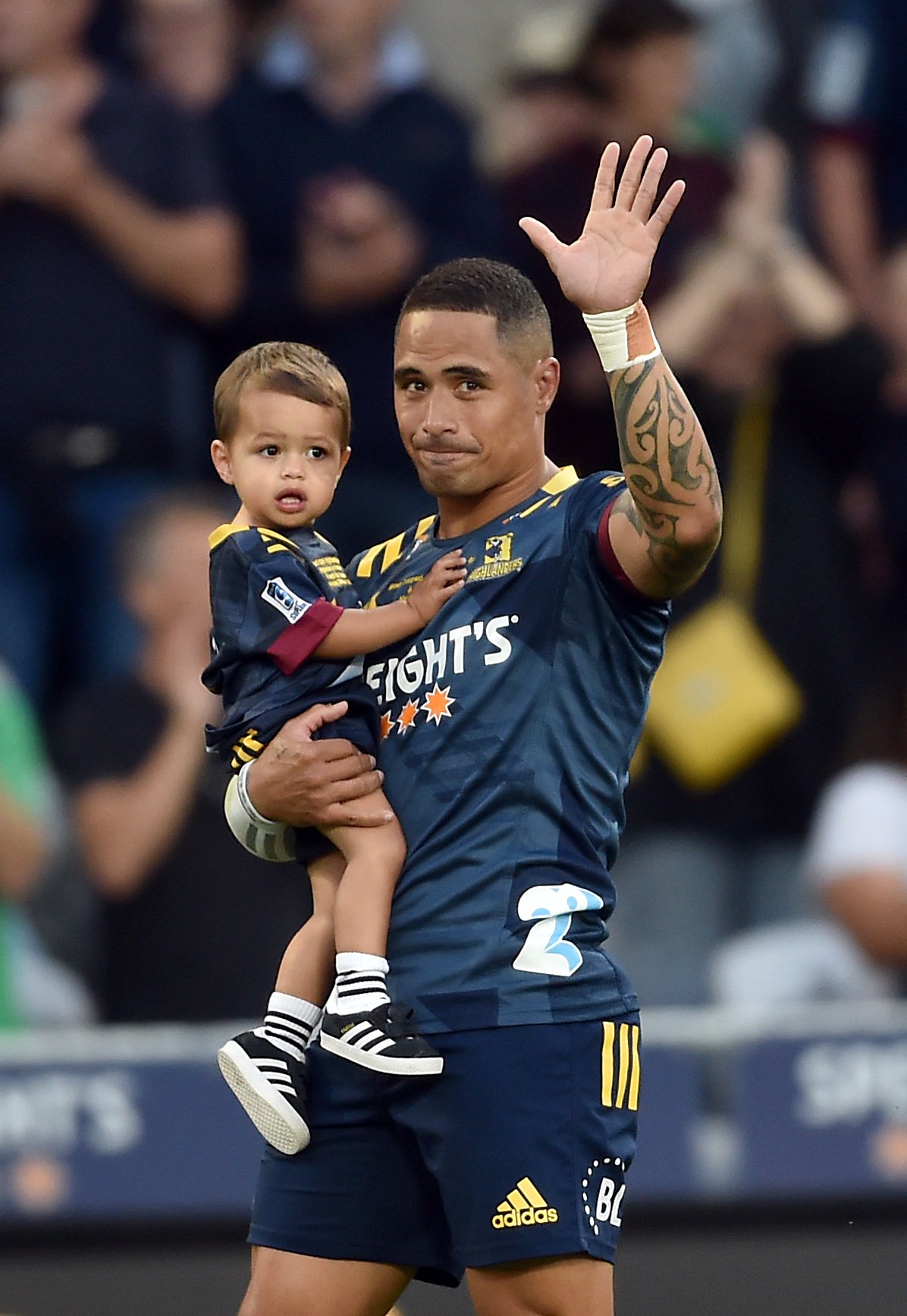 It didn't quite go to script but, hey, Nugget's still a champion.
Aaron Smith set the record for the most games for the Highlanders last night, playing his 154th game for the team, in a match against the Hurricanes at Forsyth Barr Stadium, in Dunedin.
Smith first played in 2011, coming off the bench in South Africa, and 10 years later he was as dynamic as ever.
Unfortunately, it was all in a losing cause.
The Hurricanes, riding on the back of a sublime Jordie Barrett performance, won 30-19.
Smith was gutted by the loss and fair enough, too, as he is the ultimate competitor.
After the game he was presented with a Highlander claymore (inset) and his team then performed a haka to recognise his contribution to the franchise.
He thanked all his team-mates, past and present, and his family.
He earlier ran on to the field with his son Luka (18 months).
Smith, who passed his namesake Ben Smith in setting the record, may go on to set a record that may not be beaten as he has signed on for another two seasons with the HIghlanders.
If all goes to plan he will also play his 100th test for the All Blacks later this year.