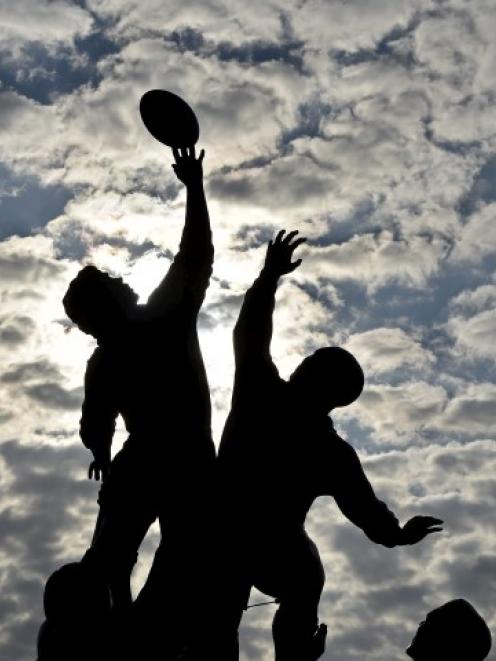 As the Rugby World Cup nears kick-off, ODT Online rugby writer Jeff Cheshire reckons there are a few teams that could lift the trophy.
Multiple contenders
Traditionally there have only been, at most, five teams that seem a genuine chance of winning the World Cup going into a tournament. New Zealand, Australia, England, South Africa and France have all entered multiple tournaments with legitimate chances of winning the trophy.
This time around all five of those teams have to be considered chances, although slim chances in some cases, while Ireland must be included too. Up until last week you would have probably said Wales, although they now have a mountain to climb after suffering some key injuries. New Zealand may enter as favourites, but any of that immediate trailing group is capable of beating them, making for an intriguing spectacle.
Best team on the day
With such a close competition, the World Cup will come down to the best team on the day.
Despite the All Blacks' impressive record over the past three years, they have not been that far in front of their opposition that they have seemed invincible. Beneath them, the other teams have been beating each other recently, indicating that there is not much between them all. It is hard to definitively pick the second best team, or after that the third best and so on. When things are that close small things make the difference and it comes down to who plays better on the day.
Will there be any upsets?
There is still a gap between rugby's top nations and the next group. However that gap is slowly closing and many of the teams that 15 years ago may have been there to make up the numbers are now capable of causing an upset. Add that to the existing pool of spoiler teams and all of a sudden the pool stages become more relevant. The thing is, you never know where the upset might strike.
Fiji are the obvious pick, as they have potential to unsettle any of the three higher ranked teams in their pool. Tonga beat France in 2011 and will have their eyes on Argentina this time, while in that same pool Georgia has come a long way. Italy are a long shot to upset either France or Ireland, while USA have already pushed Samoa close this year, who themselves could give South Africa a fright on their day. Do not expect a tournament full of upsets, but one or two might not be out of the question.
How much influence will the rolling maul have?
The rolling maul could play a huge part in this tournament. Whether that is such a good thing is questionable, but as teams adopt the "winning rugby" mentality, you can expect that will be of little consequence to those who use it successfully.
The rolling maul acts as a great leveller. When done right it is nearly impossible to stop and can result in a team scoring multiple tries without being capable of playing any rugby in the open. Essentially all they have to do is win a penalty, kick the ball up the line and then start a drive from the lineout. Or they could just turn and form a maul in general play. And they can score from that, without having to be able to run, pass or look to create try-scoring opportunities out wide. Not only does this mean the best team might not always win, it also makes for an incredibly boring game.
Refereeing interpretations
With the increasing complexity of rugby's laws, the way the game is being refereed is becoming more varied than ever from referee to referee. Some prefer to take a hands-off approach, only calling what needs to be called, while others will call everything they see to the letter of the law.
Neither is necessarily wrong, provided they are being consistent to both teams and are calling the essential things. However just what those essential things are can be debatable, particularly when you are taking the side of one team. Coming from a neutral perspective you want the referee to call the game so it flows, not letting infringements slowing the game down, but also not letting their whistle dominate the game.
The reality is that every game will not be called consistently with each other and you have to adapt to each referee, although that can be hard to see when passion becomes involved. Ultimately you can just about guarantee that at some point, refereeing will be a talking point.