Laura Hewson reviews Weathered Bones and Apollo's Line.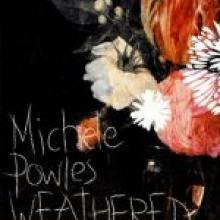 WEATHERED BONES
Michele Powles
Penguin, $28, pbk
Weathered Bones opens with a malevolent storm that purposefully rips apart the landscape in its search for victims.
It demands the life of Antoinette's husband Ben, leaving her widowed and unsure of her place both in society and her family.
More than a century and a-half earlier, Eliza is hit by the same storm as she sails to New Zealand to marry her fiance Gordon.
Life, and Eliza, only get tougher once they move to an isolated lighthouse and she learns what her new husband is really like.
The story flows easily between the past and present with a triangle forming between Eliza, Antoinette and Grace, a young woman trapped in a stagnant relationship with the perfect man.
The tension comes as Eliza calls on first Grace then Antoinette to tell her story, almost destroying them in the process.
Eliza's struggle between good and evil was the only thing that was a bit overdone for my liking.
The other main characters were nicely flawed, with Antoinette finding it hard to connect with her grown-up children, and Grace wondering why she can't be satisfied with the perfect life.
Powles' descriptions of Antoinette's vibrant, manic paintings and Grace's descent into madness were the highlights for me.
Emotive but not overly challenging, Weathered Bones would make a fitting read for a stormy afternoon indoors.
---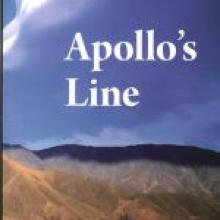 APOLLO'S LINE
Annie Villiers
Rock and Pillar Press, $28, pbk
Closer to home, Dunedin writer Annie Villiers' first novel Apollo's Line is full of familiar places set in the tough times before and during World War 2.
The Telfer women have a kind of healing magic.
Grandma Telfer, who lives on a farm near Cromwell, has the ability to heal animals, while her daughter, Grace, works miracles as a doctor in Dunedin.
When war breaks out, Grace knows she has to use her special talent to help New Zealand soldiers.
She travels by ship to Europe, falls in love, combats sexual inequality, and heals injuries that would defy most physicians.
And then she disappears.
Grace, while being a little too saintly, is ground-breaking for her time, and Villiers has created a real sense of how fragile both life and love are during war.
The last part of the book jumps forward in time and centres on Grace's great-niece, Jane, and her family missions - one to find the resting place of her grandfather in Australia and the other to find out what happened to her Great-aunt Grace.
This was the weakest part of the story for me, partly because Jane was such a two-dimensional, even-more-saintly character, but mostly because the story, which had been fairly realistic up to this point, changed tack and got pretty wacky.
I won't reveal too much but the more I think about the ending, the less it satisfies me.
- Laura Hewson is online deputy for the ODT website.