When it comes to protecting and preserving its heritage buildings, Dunedin has much to be proud of, but it is not, by any means, a blot-free record.
Take a walk around the inner city and see for yourself the excellent conservation work done on the former BNZ building in the Exchange, or the warehouses on Cumberland and Vogel Sts; just recently the Allbell Chambers in lower Stuart St has also had an eye-catching smarten up and there are many other former office buildings from yesteryear which have been transformed into viable, relevant structures.
But ask anyone with more than a passing interest in such matters and chances are they will point to Dunedin's ''lost heritage'', with the former Stock Exchange building near the top of a list of shame that would probably also include the Century Theatre and the Bank of Australasia in lower High St.
In fact, to get the full picture I'd recommend you go to the ''builtindunedin.com'' website, which publishes a list of ''some notable Dunedin demolitions since 1948'', and be prepared for a shock.
Why? Because there are 112 entries, four of which occurred this year, including Montecillo. To that I would take the liberty of adding ''Carisbrook'', although at least the old brick terrace turnstiles in Neville St have been spared the bulldozer.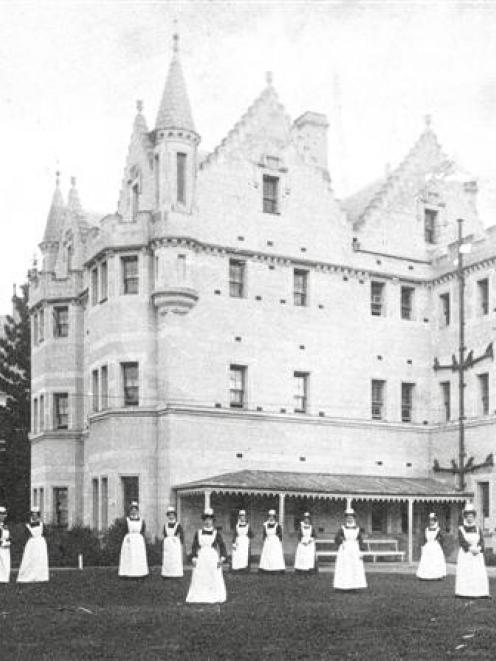 It is against this background that I was eager to read what Auckland author and historian Richard Wolfe had come up with from a local perspective in his latest of 20 books, which looks at 20 buildings nationally that have been lost.
None of those I've mentioned made the author's ''cut''. Instead he singles out the Seacliff Lunatic Asylum and the 1865 New Zealand Exhibition Building in Dunedin for separate chapters while, further south, the Invercargill Post Office and the Dee Street Hospital are also remembered.
Only two buildings in Christchurch make his top 20 - the Edmonds ''Sure to Rise'' factory in Ferry Rd and the Lyttelton timeball station - but that's not so surprising when you consider, as Wolfe points out in a lengthy and informative introduction, earthquakes have destroyed - or caused to be demolished - 200 of the city's 300 heritage buildings. Enough, surely, for a separate book (or two).
Perhaps, in light of such awful statistics, the timing of this book is no accident, coming as it does in the fallout from those devastating earthquakes which has led to new legislation forcing owners of heritage buildings throughout the country to upgrade their properties to meet tougher specifications.
But, as Wolfe says, while a small number of the 20 buildings he details in his book were lost through acts of God, the vast majority were removed by ''deliberate acts of man'', and that becomes a recurring theme as the reader works his/her way through 192 pages of meticulous research.
As good as the text may be, it is, of course, the excellent use of old photographs which leaves a lasting impression; the Seacliff Lunatic Asylum, once the largest building in New Zealand, was a remarkable structure, as was the 1865 Exhibition Building, later Dunedin Hospital until being demolished in 1933.
Fanciful thinking, I know, but what a shame we only have old photographs to remember them by now.
- Dave Cannan is ODT day editor.
---
Win a copy
The ODT has five copies of New Zealand's Lost Heritage, by Richard Wolfe (RRP $49.99), to give away courtesy of publisher New Holland.
For your chance to win a copy, email helen.speirs@odt.co.nz with your name and postal address in the body of the email, and ''Lost Heritage Book Competition'' in the subject line, by 5pm on Tuesday, December 17.
---