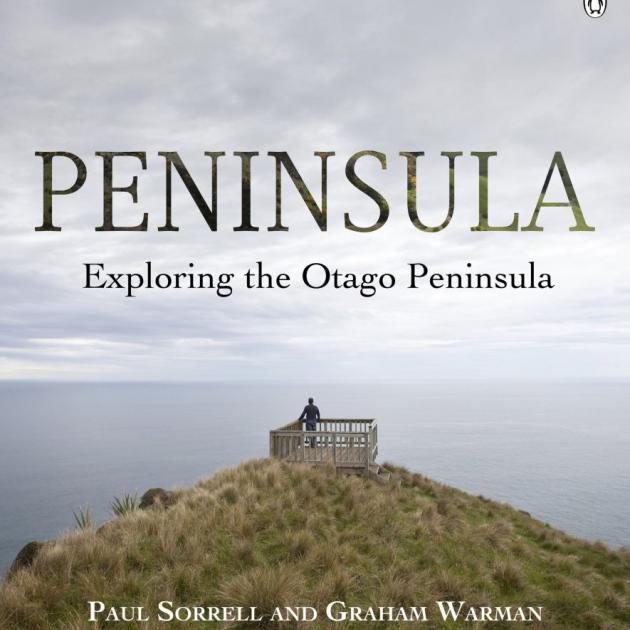 Peninsula is the third collaboration between writer, editor and photographer Paul Sorrell and fellow Dunedinite photographer Graham Warman.
Their previous publications were Fleur's Place and Trail: Riding the Otago Central Rail Trail.
In this large-format soft-cover book, the duo have tried to show what they say are the two Otago peninsulas - the natural and human - and how they are ''combined and reconciled''.
From its volcanic formation, to early Maori settlement and the first European visitors, the book traces the influences of humans on the land, examining fishing and farming practices and architectural landmarks including the Mason and Wales ''White House'', Larnach Castle, Fletcher House, Otakou marae, Portobello Aquarium and Marine Studies Centre, and the Armstrong Disappearing Gun.
The area's notables are profiled - including artists Pauline Bellamy and Ewan McDougall, Portobello's ''Happy Hen lady'' Yvonne Sutherland, kaumatua Edward Ellison, farmer Sam Neill, nature writer Neville Peat, albatross colony ranger Lyndon Perriman and Hereweka Garden owners Anna Moore and Peter Cooke.
The rich diversity of the ''wildlife capital of New Zealand'' is a highlight, with information about the area's jewelled gecko, its multitude of birdlife - including Taiaroa Head's northern royal albatross, New Zealand sea lions and yellow-eyed penguins.
In an interesting touch, recipes highlighting local produce - from cockle broth to citrus-rubbed muttonbird - by Dunedin's Alison and Simon Lambert are interspersed, adding further local ''flavour''.
The book's design and layout is simple and reader-friendly, the writing informative and accessible, and the photography stunning - the sweeping vistas of the peninsula land and seascapes, with the light playing on the water and shadows in the folds of the land are particularly evocative.
The only oversight is the omission of picture captions; while some photographs are self-explanatory, information would have been desirable in many. That quibble aside, Peninsula is an attractive and informative book which will undoubtedly be treasured by locals and provide a useful guide and souvenir for visitors.
- Helen Speirs is ODT books editor.
---
Win a copy
Beginning this week, the Otago Daily Times is running weekly book giveaways in conjunction with our book page publishers.
This week, we have five copies of Peninsula, by Paul Sorrell and Graham Warman (RRP $50), to give away courtesy of publisher Penguin. To go in the draw to win a copy, email helen.speirs@odt.co.nz with your name and postal address and ''Peninsula Book Competition'' in the subject line, by 5pm on Tuesday, September 10. Winners will be notified.
---