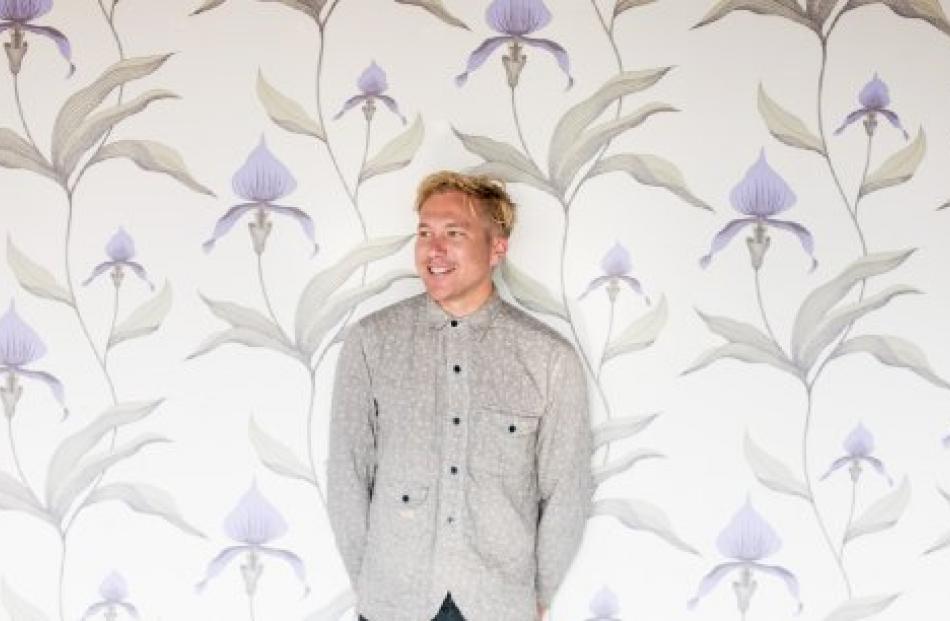 Dunedin-born film-maker Daniel Joseph Borgman taps into a lazy-afternoon feeling for his feature-length debut, The Weight Of Elephants, writes Shane Gilchrist.
Put to one side the emotive performances of the children who feature prominently in film-maker Daniel Joseph Borgman's The Weight Of Elephants and another star emerges: the outskirts of Invercargill.
Born in Dunedin, Borgman moved to Invercargill as a boy before returning to Dunedin, where he ''came of age'', attending Bayfield High School then the University of Otago.
Though he now splits his time between New Zealand and Denmark, he was keen to return to his Southern roots to make his feature-length debut, which screens at the Dunedin International Film Festival next week.
''My really early memories are from down South. It's part of New Zealand that really feels like home to me,'' Borgman says via phone from Melbourne, where The Weight Of Elephants was screening as part of that city's film festival, one of several high-profile showings, including festivals in Berlin, Galway and Copenhagen, his home away from home for the past several years.
Based on Australian Sonya Hartnett's 2002 novel, Of A Boy, which won the 2003 Commonwealth Writers' Prize and was long-listed for the Orange Prize for Fiction the same year, The Weight Of Elephants examines the life of an anxious boy, Adrian (played by Demos Murphy, of Wellington).
Having been abandoned by his mother (the father is never mentioned), Adrian lives with his grandmother and uncle Rory, who suffers from mental illness.
It's a lonely existence, punctuated by attempts to make friends at a school populated by less sensitive souls or in a rundown neighbourhood shared by a gaggle of equally bereft children.
Employing the style of the Danish ''Dogme'' movement, in which special effects and technical wizardry are eschewed in favour of a gritty, more realistic approach, Borgman's film is deliberately slow, its pace matching the drawn-out days of its protagonists' lives as the director and script-writer delves into themes of seeking love and acceptance.
''You have to love yourself first,'' Borgman says.
''Only then can you be useful to others. That's the main journey for Adrian. He does that in a really small way, but that's the idea.
''It is also about the death of dreams and the loss of innocence; the way you can start out as one thing, be broken and end up as something else.
''Audiences are warming to it. It is a nostalgic, emotional, very heavy film. Some people don't like that, but others like the poetic nature of it. I don't mind that it's polarising - better that than being forgettable.
''I've made a lot of short films [including the Cannes-selected Lars and Peter] and they haven't been this slow,'' Borgman says.
''The slow pace arose naturally. Adrian spends a lot of time alone and in places where there's not a lot happening, so it's a reflection of his life.''
Borgman (31) had been attempting to write a screenplay based on the life and trials of an isolated boy ''and this idea of disconnection'' when, having arrived at Christchurch airport one day in 2011 to begin searching for possible locations for a film, he bought Hartnett's book.
Though Of A Boy, is set in an undefined suburb of urban Australia, Borgman believes transferring the setting to Invercargill works equally well, offering a languid and evocative sense of space.
''Being down South also affected us when we were shooting. We had this lazy-afternoon feeling.
''I work by assembling a team and we just 'jam' off everything around us. We try to be open to all sorts of ideas and keep the process alive. So we are very much affected by where we are. It's a way of working that I want to continue with.''
Funded principally by the New Zealand Film Commission, in partnership with the Danish Film Institute (Danish firm Zentropa was head production company), The Weight Of Elephants took two years and just over $3 million to make.
Borgman, who hopes his film will be a ''slow-burner'', says it has already achieved a couple of personal goals.
''Having it screen at the Berlin Film Festival was a big thing and was a tick in my list of aims. It is also going to have a limited general release in New Zealand at the end of August, which was another aim,'' says the director, who plans to return to Denmark next month.
''I split my time about 50/50 between the two places.''
Borgman recalls developing a passion for film as a teenager growing up in Dunedin.
''I went to Bayfield High School and had a love of art and things. But it wasn't until I got to university that I realised there were people with real jobs dedicating their lives to exploring creative things. That blew my mind.''
Borgman left Dunedin in 2005 having graduated from the University of Otago, heading to Auckland for two years where he worked in the film industry as a runner.
''That's where you start. I met a German girl and moved to Berlin, then we moved to Copenhagen, where I worked in post-production, firstly as an editor's assistant then a digital effects artist.
"I started making short films with my girlfriend (now ex). She is still involved in my film productions. We are now like brother and sister; we fight a lot.''
So, too, do some of the children in Borgman's film.
However, working with young actors was nowhere near as fraught as the lives some of his characters lead, even if casting had its difficulties.
''I really wanted to cast children from down South, including Invercargill, Dunedin, Otautau and all over.
"We set up in school halls and community centres. In the end we saw 800 children ... some places you'd drive for hours to see eight kids.''
Despite all that searching, he struggled to unearth someone to fill the lead role of Adrian.
''It's difficult to find a boy aged around 11 or 12 who is both confident and emotional. It was getting dire and we were running out of time. I eventually found Demos in Wellington after a recommendation from a friend.
''Some kids are playing types of themselves so you try not to give them too many boundaries so they can be natural. With younger kids, you give them a framework.
''Demos and Angelina [Cottrell], who plays Nicole, are both smart, so you can talk to them about what's required. I tend to talk around what's happening, to remind them about their character's journey and how they might feel, then let them react to one another.
''We did a lot of exercise to get them into a quiet place or an angry place, so they were feeling that way before a scene started.''
As he prepares for the next round of screenings, Borgman already has his focus fixed on the future.
''I'm working on a project that's about love and family and dealing with two teenage girls who are attempting to come to terms with their mother's death and their father's emotional absence.
''I'm constantly confused about what the next project will be. Sometimes I think I'd like to head to the West Coast with a camera and make some weird story.
''For the past three years I've just been directing my own things. I don't earn a lot of money. But I'm happy.''
Catch it
The Weight Of Elephants screens as part of the Dunedin International Film Festival at the Regent Theatre, on Sunday, August 18, at 3.15pm, and at Rialto on Monday, August 19, at 12pm.