Hi all, this is my last column for the Otago Daily Times after 14 years as a music columnist.
In the early years I went out to see bands three or four nights a week, reviewing performances.
After a while the focus shifted to previewing events, and became more about interviewing bands.
During the time I've enjoyed talking with bands, and seeing some people's careers take off, while others left the music scene for day jobs. It's been an absolute privilege and pleasure bringing music news to y'all through the ODT.
I've completely enjoyed interviewing people; whether they were a band about to play a first gig, full of excitement and anticipation, or talking with someone for whom making and talking about music was akin to breathing.
I guess it must be time to leave, as while looking over the Orientation line-up I'm struggling to see anything which leaps out and says, "here I am, I'm awesome, come see me".
Hei kona ra, it's been fun. Darryl

---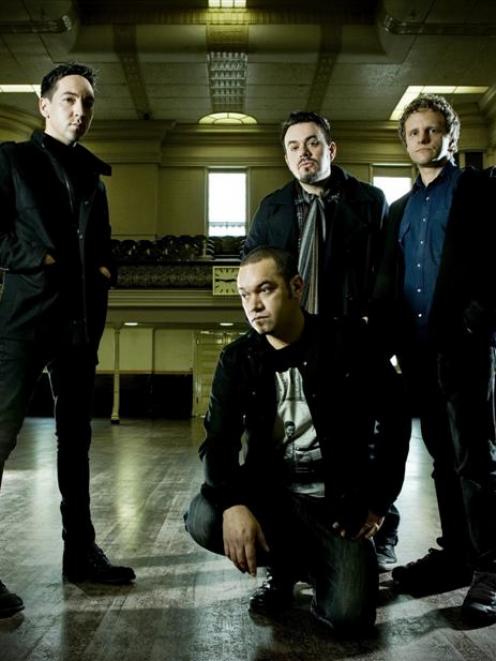 This month the Otago University Students Association hosts the annual Orientation shows, with many of them due to be at Forsyth Barr Stadium.
Many of the acts, and certainly the headline ones are familiar faces. Shihad and Shapeshifter have both been regularly visitors to the South.
However, OUSA President Logan Edgar praises the organisers, saying: "Our team has sorted out the ultimate student stadium experience, and we're ready to host the biggest O Week in New Zealand ever!"
Which is debatable, considering there isn't an overseas artist of the calibre that Pop Will Eat Itself were when they played Orientation in the late 1980s.
But having Orientation at Forsyth Barr Stadium is a coup, which pleases OUSA events manager Kitty Brown.
"We're using Forsyth Barr Stadium as much as we can with the West Stand being used for seating during the comedy and hypnotist shows, and the East Stand will have the seats removed to make a huge dance floor for the live music shows."
Dunedin's Knives at Noon are the opening act for Shihad, which should be an entertaining night, with Cairo Knife Fight in the middle slot.
Orientadium MMXII runs from February 20 to the 25th.
• Student radio Radio One is kicking off the year by launching Club 91, which it hopes will provide a high-calibre show every month.
The series begins on Thursday with Auckland band, and new Flying Nun signing, Badd Energy topping an impressive bill at XII Below.
Badd Energy are Sam Moore, Coco Solid, Trixie Darko and J. Suave and are said to "blend psychedelic swamp riffs with laid-back 808 raps, to create a sound that's as much '70s psych-rock as pared-back hip-hop."
• The Classic Hits Winery Tour graces Dunedin with something old, something new, probably some borrowed gear, and almost certainly something blue.
Old would be The Muttonbirds, who re-formed for the tour; new are Avalanche City; and blue, well, Gin Wigmore'sgravel-tinged voice is reminiscent of blues singers of old.
The Winery Tour rolls into Logan Park next Sunday, February 19.