Now in it's fifth year, the Mercurey Young Winemaker competition is open to under-30s working in all aspects of wine production. The Otago regional competition was held last Thursday at Vinpro in Cromwell.
Competing for the opportunity to represent Otago at the national finals were Mike Liao (Quartz Reef), Anika Willner (Coal Pit Wines), Jordan Moores (Felton Road) Carolien Callewier (Akarua), Ben Tombs (Peregrine), Hannah van Velthooven (Prophets Rock), James Dobbs (Rippon) and Margot Best (Mt Difficulty).
With winner Tombs travelling to France as part of the Burgundy exchange (see below), Moores, who was second, will contest the national final. Mt Difficulty's Margot Best was third.
Central Otago Burgundy exchange
Conceived in 2006, the Burgundy exchange has enabled over 80 participants to take part in the programme, which entails two weeks at the local polytechnic, followed by two to five weeks' work experience at a host winery.
Created as an educational and cultural exchange, the programme is supported by the Central Otago Wine Growers Association, Otago Polytechnic, Centre de Formation Professionelle et de Promotion Agricole de Beaune and Mosaic Bourgogne Internationale.
The 2019 students travelling to France at the end of August are: Hamish Hay (Chard Farm), Anika Willner (Coalpit Wines), Ben Tombs (Peregrine), Monique Lynes (Peregrine) and Donald van der Westhuizen (Grape Vision).
Family of Twelve tutorial
Founded in 2005, the Family of Twelve wineries work together domestically and internationally to foster education, and promote New Zealand wine.
Their tutorial brings together 12 individuals working with New Zealand wine; selected on their potential and desire to make a difference, for 2½ days of intensive tastings and dinners. This year saw seven participants from NZ along with five from Australia.
Melissa Moore, from the Merivale Group in Sydney, won the Family of Twelve award, while Josh Pointon, of Noble Rot in Wellington, won the Institute of Masters of Wine prize.
2017 Akitu A1 Pinot Noir
Price: $65
Rating: Excellent to outstanding
Bold nose, hints of liqueur fruits soften to cherry and darker fruits, while oak scents, smoke and savoury notes build too. Powerful cherry and raspberry lead the bright and youthful palate, added complexity offered by hints of licorice and dried herbs.
Complexity and interest, a little toffeed oak popping up, while the herb element courses through the long and beguiling finish.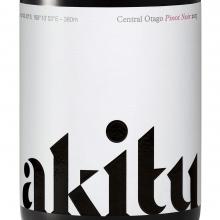 2017 Akitu A2 Pinot Noir
Price: $45
Rating: Very good to excellent
Cherry fruit leads, with tilled earth, compost, wild herb and stewed fruits adding to the mix. A noticeably sweet fruit core with those earthy, savoury, brambly elements wrapped around it. Density and richness with the acidity giving real brightness, as the wine progresses to a long finish.
A little more time to meld will be a friend.
2017 Valli Gibbston Vineyard Pinot Noir
Price: $69.99
Rating: Excellent to outstanding
Dusty, smoky, a little
wildness before notes of tilled earth, herb and pencil lead evolve. Richness and weight in the mouth, yet without the fruit straying into over-sweetness. The latent power is leavened by some wild herb freshness, while the cool wellspring of acidity gives a lip-smacking zestiness.
Looking more and more youthful with aeration, this is built for the future.