The red grape malbec is a native of France, where it is best known as one of the "so-called" Bordeaux varieties, which is made up by cabernet sauvignon, merlot, cabernet franc, petit verdot, carmenere and malbec.
Widely planted in Bordeaux in the 1800s, the devastation caused by the vine louse phylloxera saw plantings diminish significantly.
The savage frost of 1956 then almost dealt the coup de grace with plantings further decimated and replaced by cabernet sauvignon and merlot.
More recently the variety has begun to regain favour and plantings have slowly climbed once more.
The variety may have an even longer history in Cahors in southwest France where, unusually, malbec is the dominant grape variety - appellation rules requiring a minimum of 70% malbec in the finished wine and where plantings comprise roughly 50% of the French total.
It often flies solo here, but can also be blended with tannat and other varieties.
Malbec is also found in the Loire under its synonym cot.
All these pale into comparison with Argentina, where this grape variety has become the figurehead for the local industry.
The northwestern region of Mendoza is a powerhouse of grape growing and winemaking, producing nearly three-quarters of all the wine in Argentina.
Increasing volumes are being imported here, where its modest price and generous flavours are finding many converts.
In New Zealand, it is mostly seen as the supporting act in blends such as cabernet malbec or merlot malbec and barely a handful of producers making a varietal version. Its 111ha (according to New Zealand Winegrower figures) makes it our fifth most widely planted red grape variety, with roughly 75% found in Hawke's Bay.
Deeply coloured, it has plum flavours similar to merlot, often with an earthy or slightly "rustic" twist and powerful tannins.
2017 Pegasus Bay malbec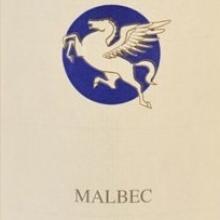 Price: $32.50
Rating: Very good to excellent
Fascinating, brooding nose 
with earth, forest floor and 
dark fruit characters, cigar 
box too. There's an intriguing 
rusticity here, leafy, forest 
floor notes and earthiness, 
powerful fruits and 
excellent tannic backbone. 
This really grows on me, 
built for the future while 
developing textural 
richness and a long close. 
I may be underscoring 
this.
2019 Saint Clair
James Sinclair
Hawke's Bay malbec
Price: $28
Rating: Very good 
to excellent
Powerful earthy notes, 
humus, burnt bramble, an 
intriguing rusticity, plumy 
fruit lurking, perfume 
growing. Dense and 
blocky, square jawed 
rather than rounded with 
cocoa powder/dark 
chocolate, a bittersweet 
character and ever 
building plum fruit. Takes 
its time out of the blocks, 
initially chewy & grippy, 
but fleshes out and 
softens nicely showing 
depth and richness.
2017 Church Road
1 Single Vineyard
Gimblett Gravels malbec
Price: $90
Rating: Excellent
Perfumed, cedary oak, 
berryfruits, spices, fragrant 
herbs, plum with time. 
Powerfully rich and dense 
showcasing plum & 
blackberry fruit with 
equally powerful tannins to 
match, a little hand to hand 
combat in a glass. This is 
big, a real impact wine yet 
there's polish and 
elegance to it too. Time will 
be a friend, or pair with 
appropriate food.