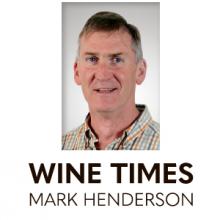 It's never a chore for me to taste a line up of Riesling as it is one of my favourite varieties. That said, I put aside my personal prejudices as I approach the wines with all being poured blind; however, it did feel like the stars had aligned as I tasted this group with my tasting buddy Mr Collins.
Crossing the spectrum from dry to lusciously off-dry styles, they were a thrilling group that reinforced my love for the variety, and I suspect will inflict more damage to my bank balance.
2019 Dunstan Road Central Otago Riesling
Price
RRP $25
Rating
Excellent
A note of kero/jet fuel
leads, cooked apple,
honey, spice and a
smoky nuance follow.
A drier rendition, a
fruit-pithy touch gives
an attractive grainy
feel, while lime,
mandarin skin and
river stones fill the
palate. Deceptive
power here, firm and
structured with a long
and delicious fruit-
filled close. Expresses
itself in a different
register — all the
more interesting.
Website under development
2021 Maude Mt Maude Central Otago Dry Riesling
Price
RRP $32
Rating
Excellent to Outstanding
Bright, youthful nose
of gum, pear, orange
zest, chopped herbs
too. Hard candy,
musk, pear and apple
flood the palate,
which retains a hint of
spritz. Excellent fruit
intensity, matched by
zesty acidity, a chewy
influence adding to
the texture. Fruit
sweet yet dry, vibrant
and ever more racy
with aeration. Draws
you back for more.
Delightfully crisp
finish.
2021 Felton Road Bannockburn Riesling
Price
RRP $41
Rating
Excellent to Outstanding
Fascinating nose, a
touch of funk/struck
match, wine gum,
cucumber, spice, red
apple skin. Honeyed
sweetness leads, apple,
tangelo, dried
pineapple, preserved
lemon on the finish.
Initially, the wine feels
like it's holding back,
but re-tasting it several
times sees it blossom
with aeration,
becoming wonderfully
expressive, with a
tingliness and
refreshingly racy close.
2020 Pegasus Bay Aria Late Picked Riesling
Price
RRP $43
Rating
Outstanding
Beguiling nose of fruit
sherbet, rose petals,
dry honey, musk and
more. Rich, dense,
with pineapple, ripe
pear and mandarin
flooding the mouth.
Quite a mouthful yet
not too sweet,
bittersweet orange zest
and acidity in perfect
balance. Seamless,
contemplative,
complex, delightful by
itself yet I see this
complementing a
range of foods too.
2020 Astrolabe Grovetown Spatlese Riesling
Price
RRP $28
Rating
Excellent to Outstanding
Florality, white
flowers, apple, honey,
citrus zest. Quite fat in
the mouth with a
marvellous
sweetness-vs-acidity
yin and yang thing
going on. Grapefruit,
apple, honey, lemon,
hard candy, the
flavours dancing on
the palate. Vibrancy
and life to this, great
flavour depth and a
long, racy, honey-
flecked close.
Becomes more
rounded with aeration.
2021 Maude Mt Maude East Block Riesling
Price
RRP $32
Rating
Rating Outstanding
Absorbing nose with
musk, apple, anise and
dry honey. Fruit
pastille, apple, spices
and honey flavours to
the fore, a delightfully
tangy undercurrent
balancing the
sweetness. Crunchy,
yet also a lovely
creaminess adding
notes of grilled sugar-
topped grapefruit. Lots
of energy, the flavours
hang in the mouth, full
of life. Deliciously lip-
smacking.