With rosé firmly in the ascendancy, there is a high likelihood that it is going to cross your path over the festive season, whether at an office party, sipping on the deck, alfresco dining, or as the perfect accompaniment to a Christmas lunch.
Rosé can be produced from almost any red variety or blend of varieties, with grenache the popular choice in the powerhouse of rosé, southern France.
Here in New Zealand, we have a little north/south divide, with pinot noir or pinot noir/pinot gris blends favoured in the South, while from Hawke's Bay north there tends to be more reliance on syrah, merlot and cabernet. There's no mystery to this - it purely relates to which varieties are most common in each area.
There is enormous variety in colour, with a trend among the pinot rosé's for an ever-paler look of onion-skin or palest peach. Getting the desired hue can be achieved in a number of ways, which reflects wine-making methods, remembering that the colour comes from the skins of red grapes.
In the first, the grape juice can macerate with the grape skins and ferment on the skins for a short period. When the desired colour is reached, the grape skins are removed and the now light-coloured wine can complete its fermentation.
Another method is saignee (from the French "to bleed"). Early in the red wine fermentation process, the wine-maker will bleed off a portion of the lightly-coloured wine, which will continue its fermentation without further skin contact. The remaining juice (now with a higher skin to juice ratio) will continue fermentation to make a red wine.
The final method is to simply blend a portion of red wine with white wine. Within these three methods there are a huge number of variables that contribute to the variety of styles we see today.
Regular rosé drinkers will have noticed a gradual shift where the wines are tending to be drier. This mirrors many of the European styles, which are more commonly dry, with wine-makers looking to build minerality and texture into local examples.
They see these qualities as more successful pairings with food, as rosé transitions from being primarily a summer-sipper, into a serious wine style that can be enjoyed year-round.
Yet, variety remains, of course, and those that yearn for a whisper of sweetness will find plenty to enjoy among many of the more fruit-driven examples.

2018 Domain Road
Bannockburn Rosé
Price: $26
Rating: Excellent to outstanding
Gorgeous nose, florals, spice, mixed fruits, fruit jube yet not  over-sweet. Excellent texture, picking up strawberry and red currant, spices again and a little savoury hint that adds to the intrigue. Lovely flow through the mouth, a little tannic grip adding structure, fruit sweetness yet finishing refreshingly dry. Lots going on in this stylish drop.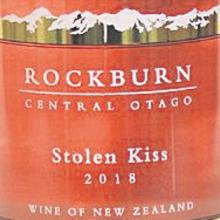 2018 Rockburn Stolen Kiss
Central Otago Rosé
Price: $29.99
Rating: Excellent
Subtle nose at first, but opens up as the summer berries, confectionery and red apple notes shine. Powerful fruit in the mouth with evident sweetness yet this pulls off a deft tightrope act with very fine tannins and neatly judged acidity giving this lovely freshness and a surprisingly just off-dry finish. This will delight those who like that "kiss" of sweetness.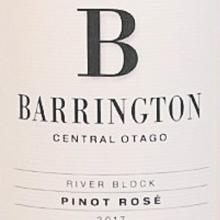 2017 Barrington River Block
Central Otago Pinot Rosé
Price: $22.95
Rating: Excellent to outstanding
Alluring nose, savoury, a hint of wildness, summer berries topped with burnt sugar. Lovely texture and structure here, showing attractive savoury elements and a bright tanginess to the acidity that neatly balances the fruit. Great freshness, mouth-feel and balance, excellent length, a lip-smacking deliciousness that draws you back for more. A delight.