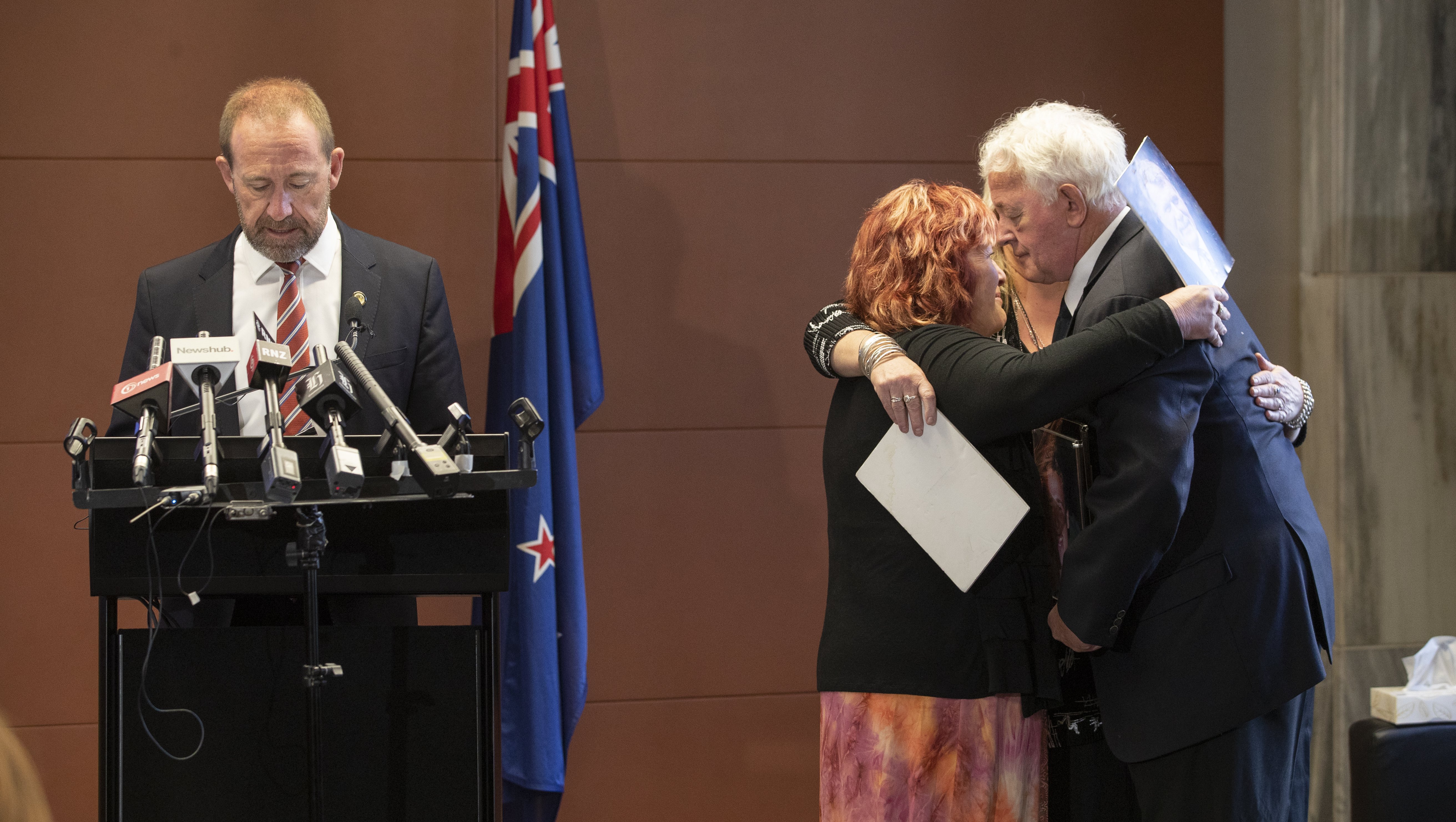 Plans to re-enter the Pike River Mine will allow families to grieve, writes Bruce Munro. 
Eight years of grief now has a hope of being processed, say counsellors and those who lost family members in the Pike River Mine disaster.
On Wednesday, Pike River Re-entry Minister Andrew Little announced a $36 million plan to re-enter the mine and recover remains of the 29 men who died.
Sonya Rockhouse lost her son Ben in the disaster. Her son Daniel was one of only two survivors. Speaking to the Otago Daily Times this week, Sonya said not being able to retrieve the remains of her son had interrupted and extended the grief process for her.
"This is a big part of the problem. We haven't been able to grieve properly," Sonya says.
"I've lost my father, and I've lost my sister to cancer, so I know what the process is meant to be like.
"You're told that your child is dead. But you have no proof of that ... For me it feels like Ben is just overseas somewhere and one day he might come home."
Monday marks the eighth anniversary of the tragedy at the West Coast coal mine. Two men survived, but 29 died after explosions on November 19, 2010.
Unresolved grief is a terrible thing, Sonya says.
"Even now, driving down the road in my car, a wave of grief will come over me. You can't control it. It just happens."
It has also been difficult for her son Daniel who survived the mine explosions.
"He suffers from survivor's guilt.
"He's often said in the past that he wishes it was him down there.
"He still has nightmares about it.
"We just haven't been able to have any closure."
The re-entry announcement is "just incredible", she says.
"To finally have a Government that listens ... It's wonderful."
Sonya says the announcement is just the start of helping the families grieve more fully.
"I think it's a part of it, but we've a ways to go yet."
She hopes recovering loved ones' remains will be instrumental in relieving the grief.
"I won't know until it happens, but I would hope it would be part of the process, that's for sure."
Those who lost family members in the mine disaster are likely to have had their grieving thwarted for years, Christine Macfarlane says.
Macfarlane is a registered counsellor and the Upper South Island representative of the New Zealand Association of Counsellors.
"The announcement is important. It will bring a sense of relief," Macfarlane says.
Retrieving the remains will allow the families to process their grief.
"The ritual of saying goodbye is really important. Without a body, it can seem surreal. But recovering the remains will give them an opportunity to acknowledge the person and their relationship."
Not that the grief ever entirely goes away, Macfarlane says.
"But you get used to living with it. Initially the grief is large, but in time our life enlarges around it."
The announcement could, at first, add to some people's grief, she says.
"It will take time to actually re-enter the mine. The waiting won't be easy. It's likely to actually add to the pain for some."