Sarah Roberts' family farm is being surrounded by the oil and gas industry.
It is an advance that has gathered pace over eight years, as oil wells have multiplied on her boundaries and fracking has made the ground tremble beneath her feet.
Now the 50-year-old Taranaki teacher is calling for a national debate about the future of the hydrocarbon race, and urging people who see Taranaki's oil and gas industry as an example to think again.
The Otago Daily Times met Ms Roberts during its week-long visit to Taranaki, visiting her farm near Stratford, about 40 minutes south of New Plymouth.
Ms Roberts said her parents had first consented to a single exploratory well in the Cheal oil and gas field, on the edge of their farm, in 2006.
They received an assurance the search for oil - and natural gas as a byproduct - would not be intrusive and was unlikely to be successful, but all that had changed in the years since, Ms Roberts said.
The number of wells had continued to multiply and now stood at 76 - either drilled or consented - all within a 5km radius of her farm, she said.
With them had come increased noise, dust and vibration problems, as heavy vehicles rumbled down the quiet rural road, she said.
A peek over the back fence revealed one of the drill sites, visible across a paddock a few hundred metres from Ms Roberts' home, but little sign of the noise of activity that came with it.
However, Ms Roberts said the disruption had grown so bad, she had opted to move off the farm, which was now run by a live-in manager.
It was a headache repeated in quiet rural corners across Taranaki, as easy-to-reach resources disappeared and the industry moved into new territory, she said.
While the biggest examples of the oil and gas industry's infrastructure were scattered across the province, the real disruption was occurring, out of sight and out of mind, in some of its quietest corners, she said.
''They affect the whole road ... all these trucks, and all this industry, is operating inside all these small communities that are next to small towns that are next to New Plymouth.
''Everyone feels the impact.''
Ms Roberts said each new exploration well meant trucks moving in and out, carrying rig equipment and shaping earthworks, before drilling commenced.
The process was repeated in reverse when it came time to remove the rig, and more trucks followed if the companies struck oil and began full production.
And, with new technologies and techniques being developed, the oil companies returned again and again to go over old ground, she said.
Ms Roberts said she had become increasingly concerned about the industry's impact and a perceived lack of monitoring, as well as a vibration she could feel under her feet.
She found out later TAG Oil, developing the Cheal sites, had been conducting horizontal fracking deep under her property.
''You could feel it in your feet,'' she said.
Ms Roberts, a self-described environmental campaigner, said she remained unconvinced by claims of economic benefits arising from the industry.
While it brought jobs and riches for some, other rural centres such as Hawera, in South Taranaki, appeared to miss out, if empty shops and social deprivation were evidence.
''If it was such a lucrative business, why aren't we seeing it on the ground?''The industry was ultimately based on a goldrush-style of ''boom and bust'' economy, that made some rich while leaving others behind.
The jobs and money would continue only as long as the oil companies kept finding the next big strike, guaranteeing the construction that came with each one, she said.
''All these industries rely on the next hit, the next oil well ... what will Taranaki look like when the whole landscape is covered in oil and gas wells?''
She worried Taranaki was being held up as an example to other regions, while its problems were ignored, and believed a national debate was needed.
''I guess what I'm trying to say is 'Is this what we want?' ... I don't believe Taranaki should be held up and said `This is how it should be rolled out all over New Zealand'.''
Her views found an ally in Urs Signer, a resident of Parihaka, in Taranaki's west, and the spokesman for Climate Justice Taranaki.
As the group's name suggests, Mr Signer wants fossil fuels phased out - replaced by greater investment in renewable energy, public transport and sustainable farming - to protect the planet for future generations.
''That's the justice in our name. We are interested in creating economic activity, but not economic activity that's based on destruction ... not this mad rat race that we have going on at the moment.''
But, while the group took a moral position in the global debate over climate change, it also tried to address the impact the industry had on the ground in Taranaki, he said.
Mr Signer and his partner formed the group in 2010 in response to the ''massive expansion'' of oil and gas activity taking place in the province, he said.
The group had a core membership of just ''six or seven'' people, but had succeeded in bringing the controversial practice of fracking to national attention, resulting in changes to the regulatory approach, he said.
Mr Signer acknowledged the jobs of some Taranaki people depended on the industry's presence, and he did not support any wholesale shutdown of the industry overnight, but warned that ''utilitarianism only goes so far''.
---
The view on the street
Do you support or oppose the oil and gas industry in Taranaki, and why?
Kim Hapimarika (42), of Waitara, Taranaki: ''I'm kind of against it. I'm a firm believer that if you start mucking around you are going to cause all kinds of problems. Mucking around with nature is not good.''
Philip Jones (36), artist, of Taranaki: ''I'm in two minds about it, to be honest ... you can't argue with the money it brings in ... but then there's the other side of it. I love the sea. I love the surf.''
Kelvin Bishop (57), technical sales support, of New Plymouth: ''I definitely support it. I work amongst it. I supply products that stop leaks, so it's in my interest to get it right ...it's just brought a lot of prosperity to the area.''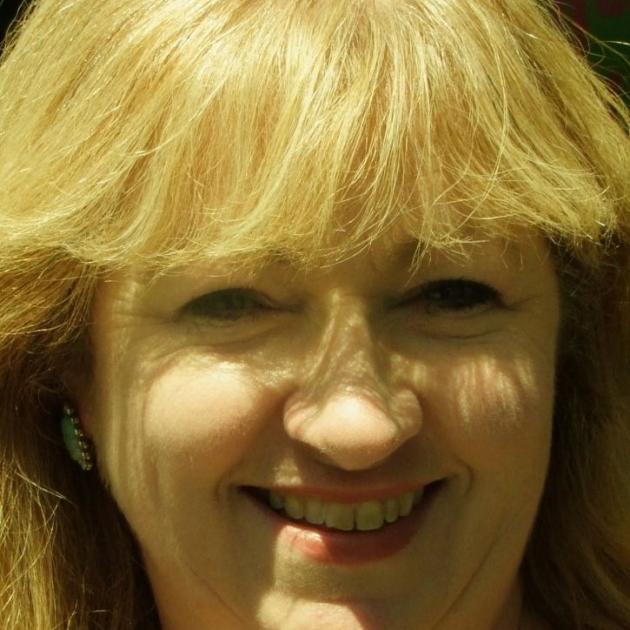 Vickie Dixon (50), real estate agent, New Plymouth: ''I support it and I would absolutely have to say that because my husband works in the oil and gas industry. So do both my boys ...It's a big part of our economy.''
Fiona Caspary (53), retailer, formerly of Taranaki: ''I don't like the idea of the environmental impact, but I drive around in a car and use oil and gas.''
Jason Churchill (34), truck driver, of New Plymouth: ''I don't really mind it. You need it for industry. Without oil and gas, industry will cease to exist.''
The view of main-street businesses
Do you support or oppose the oil and gas industry in Taranaki, and why?

Peggy Savage, manager, Browning and Matthews Optometrists, New Plymouth:''We can supply safety glasses to the industry, so for us it's a very positive thing. It's something we wouldn't like to see not be part of our business.''
Leslie White, manager, T&T Childrenswear, New Plymouth: ''It's hard to know ...I have noticed a few more immigrants coming into New Plymouth with their children and shopping.''
Roger French, owner, French Photographics, New Plymouth: ''We get a few people in here we recognise as being part of that industry. Obviously they spend a bit of money here. They have generally got a few dollars in their back pockets.''
Heather Marshall, owner, La Paige (linen and giftware store), New Plymouth: ''A lot of that money is not spent here in town ... I wouldn't say at this stage we have seen great filtration of finances back through, not for our business, anyway.''
Fran Bateman, owner, Sandwich Extreme, New Plymouth: ''They [industry workers] would make up a large percentage of our regulars ... I think we have been very lucky with the oil and gas industry being here.''
Paul Clarke, owner, Kingsway Menswear, New Plymouth: ''We have got nothing but praise [for the industry]. We think it's brilliant for Taranaki. We are very lucky.''
---