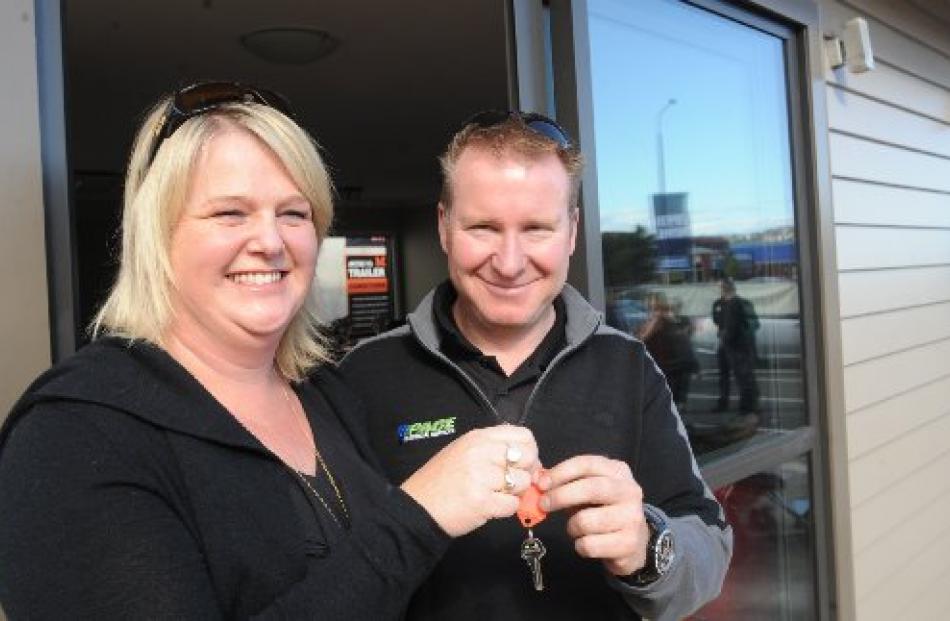 More than $160,000 has been added to Dunedin's neurosurgery appeal with the auction of a charity-built three-bedroom house.
Fairfield residents Susan Wyngaarden-Low and Malcolm Low bought the home for $163,000, at the auction within Mitre 10 Mega's car park in Dunedin on Saturday.
The home was built and sold as part of a fundraising campaign to secure a third neurosurgeon at Dunedin and the University of Otago.
Just under $2.2 million of the $3 million target has now been raised.
Mrs Wyngaarden-Low said she and her husband, who plan to put the house on their 0.6ha Fairfield section and use it as a rental, had not decided beforehand whether to bid at auction, but were pleased with the result.
"We had been looking for a home to put on a section and we got a good price.
"We also liked the fact that [Dunedin architect] Alison Carey was involved in designing it, because we know her well," she said.
They had to pay a 10% deposit within 48 hours of buying the property. A possession and settlement date was set for mid-June.
Before Saturday's house auction, five domestic packages including tools, furniture, gardening appliances and household items were auctioned for a total of $1720.
About 150 people inspected the house and watched it being auctioned, but few placed bids.
Bidding started at $100,000 but auctioneer Chris Kennedy had his work cut out when the auction almost slowed to a halt at just $120,000.
Mr Kennedy got approval to sell the home once bidding exceeded $150,000.
Campaign project manager Irene Mosley said the auction was "quite a nerve-racking way" to raise money but she was thrilled with the end result.