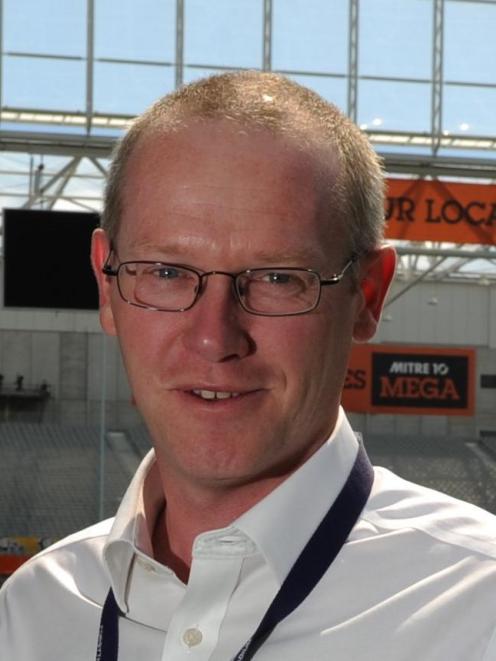 The operator of Dunedin's Forsyth Barr Stadium is locked in a contract dispute with the company that controversially ousted Dunedin audiovisual providers for work at major city venues.
The dispute between Dunedin Venues Management Ltd (DVML) and its audiovisual services provider, DV Audio Visual (DVAV), was confirmed by DVML chief executive Darren Burden and DVAV director Mike Cook this week.
The disagreement, which emerged in June, centred on differing interpretations of the contract between the two companies, and had prompted DVAV to initiate a dispute resolution process, Mr Cook said when contacted.
In the meantime, DVAV had suspended its services at the stadium and other DVML venues, including the Dunedin Town Hall, Mr Cook said.
''We're still trading, but we're not trading in Dunedin,'' he said.
As a result, DVML was again using Dunedin-based companies where needed to provide audiovisual services, Mr Burden confirmed.
Both parties had agreed to an independent arbitration process to try to resolve the matter, Mr Burden said.
That would involve an independent arbitrator appointed by the New Zealand Law Society, and was a process that was likely to take several months to resolve, with a decision expected early next year, he said.
However, the exact nature of the dispute - including whether money was involved or a cash settlement was being sought - remained a closely guarded secret.
Neither Mr Burden nor Mr Cook would discuss the details, with both men citing a confidentiality agreement between the parties that prevented them from commenting.
The dispute came after concerns were raised about DVAV last year by Dunedin businessman Ian Taylor and two Dunedin audiovisual companies that missed out on DVML's contract.
Mr Taylor had worried DVAV was merely a ''rejigged'' version of an earlier company, In House Productions, headed by former Australian bankrupt Adam Clark, now living in Queenstown.
Mr Clark, who had been working at the stadium, was accused of leaving investors millions of dollars out of pocket in Australia in the early 2000s, leading to a class action, but not a prosecution.
He was declared bankrupt in 2007, after the failure of another business venture.
Companies Office records showed Mr Clark's name was not associated with DVAV.
However, in October last year, the records showed the two companies shared some directors and shareholders, including Mr Clark's mother, Linda Clark, in Australia.
They have since been updated, removing the name of Ian Paterson, of Queenstown, who had previously been listed as a director of both companies.
Despite that, Mr Paterson remained a shareholder of both companies, as did Mr Clark's mother, the records showed.
Mr Cook told the ODT on Wednesday the contract dispute was ''absolutely not'' anything to do with the concerns raised last year, and Mr Clark was no longer associated with DV Audio Visual.
Mr Burden also said the dispute did not relate to last year's concerns, saying ''from our perspective'' the disagreement was ''in the minor category''.
The concerns raised by Mr Taylor last year had prompted Mayor Dave Cull and Dunedin City Council chief executive Paul Orders to contact DVML, but Mr Burden said that had not contributed to the present dispute either.
Mr Taylor, when contacted, said he was not aware of the dispute, but ''really not surprised'' either.
''I thought the process was far from satisfactory in the first place, but if it's being sorted out and Dunedin companies are now getting the work, that's a plus.
''It's just taken a little while to get there.''