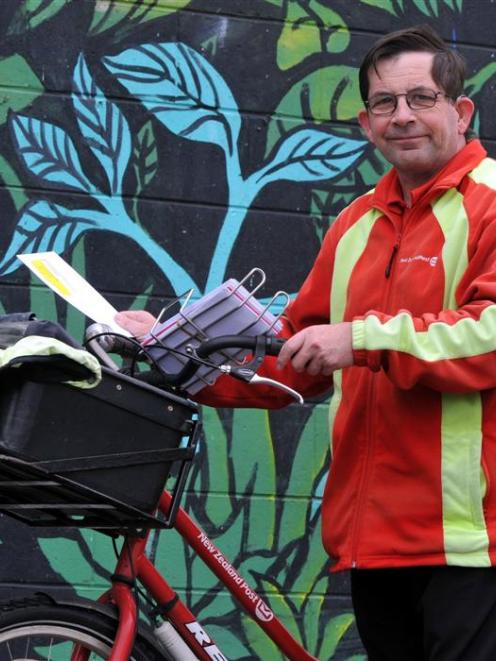 One of Mosgiel's long-serving posties celebrated 30 years in the job at the weekend and says mail delivery still has a future.
John Kingan (57) has been at New Zealand Post for 30 years, delivering people their mail on his bike from Monday to Friday for between two and six hours a day.
He said he had seen a lot of change and had gone through several bikes and even more bike tyres.
The one constant was that people still liked to receive their mail at their front doorstep - even in the age of electronic mail or optional pick-up from the post office.
''Everything has changed. Mail delivery is dropping, but not as much as people are saying.''
Mr Kingan said people would always need home delivery and so ''the postie'' would always have some relevance.
The hardest part of Mr Kingan's job was keeping the mail dry on a wet day.
And the favourite part: ''Getting out on my bike. No-one can annoy me.''
He has delivered mail in Mosgiel throughout his 30-year career and knows most of the locals by name.
A new bike expected to arrive this month would be one of the rewards for his 30-year anniversary, he said.
New Zealand Post flew Mr Kingan to Auckland at the weekend for a service dinner.