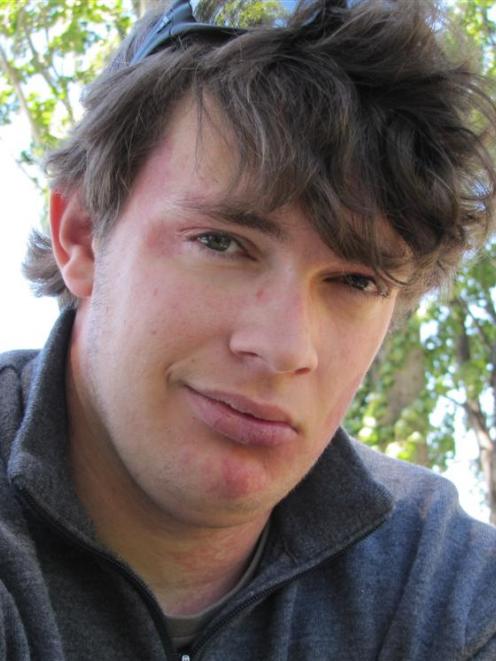 A Dunedin teenager has won a Royal Society of New Zealand award for his study of the salt-tolerant grass which grows at a salt lake near Middlemarch.
William Fitzgerald (18) said the "pretty awesome" outcome would help meet some of the costs of the BSc studies he planned to start at the University of Otago this year.
He recently won the society's Peter Spratt Memorial Award after being selected to participate in a national "Realise the Dream" event organised by the society.
During the event, held last month, 20 top school pupils who have carried out "excellent research or technological development" spent a week travelling around the North Island visiting science and technology organisations.
Mr Fitzgerald also won a national science award about five years ago.
His latest win, which included $3000 cash, resulted from research into the salt tolerance of a halophytic (salt-tolerant) grass, Puccinellia fasciculata, which grows close to the Sutton Salt Lake.
New Zealand's only inland salt lake is located south of Middlemarch.
Areas around the lake with high electrical conductivity (EC) - a measure of salinity - in the soil had very few plant species growing on them, a summary of the study noted.
The green, salt-tolerant grass he studied was rather "innocuous" in appearance, but it grew on higher EC soils than all other plants around the lake, and had become dominant.
If factors responsible for the salt tolerance could be isolated, they could be introduced to other plants.
This would, in principle, make it possible to irrigate crops using seawater in coastal areas where there was little rain, including in parts of New Zealand, Australia, and the Middle East.
The Sutton lake's level ranges from completely dry in summer to a maximum depth of about one metre in late winter.
Saline sediments from marine aerosols - salts from the ocean dissolved in rain - have accumulated in the lakebed.
• Another "Realise the Dream" participant, Bailey Lovett (17), a former year 13 pupil at James Hargest College, Invercargill, gained the Genesis Energy Supreme Award for her research.
It includes $7000 cash and an all-expenses-paid trip to the European Union Young Scientist Competition in Finland this year.
Late last year, she also won the $50,000 Prime Minister's Future Scientist Prize for her research into faecal contamination levels in shellfish west of Invercargill.