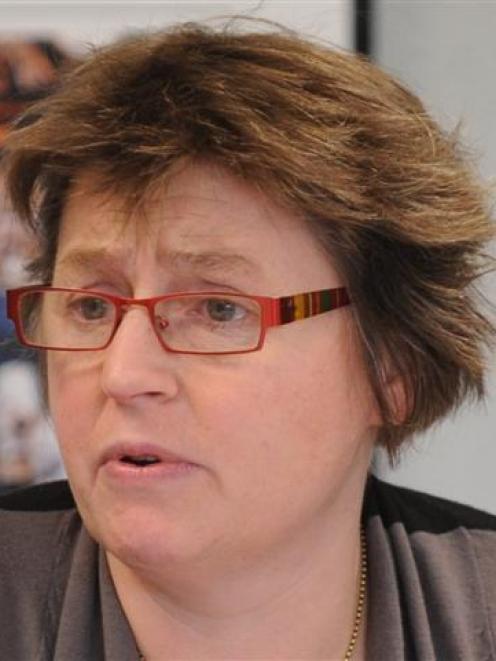 The Forsyth Barr Stadium was handed over to Dunedin Venues Ltd yesterday, and public access by the Water of Leith was ensured, following an extraordinary meeting and a short debate.
The handover means the city has about $110 million less debt, although council-owned company DVL now has its debt increased by just that amount.
Dunedin city councillor Kate Wilson said she looked forward to the area between the stadium and the Leith, which had held up the handover, becoming "another gem" in the Dunedin landscape.
Cr Lee Vandervis used the opportunity to criticise Dunedin Venues Management Ltd (DVML), and when he was pulled up by Mayor Dave Cull and told the discussion was about DVL, not DVML, he criticised DVL instead.
The Dunedin City Council finance, strategy and development committee voted in November to let a report recommending the handover lie on the table, after Cr Wilson raised concerns about ownership and public access at the pathway between the Leith and the stadium's south stand.
That resulted in an extraordinary committee meeting to discuss the matter again yesterday, with more information on the issue, before a full council meeting at which it was to be ratified.
The committee meeting voted to approve the handover, with an added recommendation that in registering titles under the Land Transfer Act, "public access, including pedestrian and cycle access, is to be ensured and council officers are directed to give effect to this".
At the council meeting, another debate began when the council voted to ratify the decision, as it was required to do.
Cr Vandervis waved an Otago Daily Times article about DVML taking over some aspects of the Otago Rugby Football Union's work - including ticketing and marketing - and said DVML was working "at arms length" from the council.
That distance was too far for the council to have control.
Mr Cull told him the motion being discussed was to hand the stadium over to DVL, and his discussion was "irrelevant".
Cr Vandervis said DVL's statement of intent included discussion about keeping the council informed.
The companies had the same board, he said, and that board needed to be told to stick more closely to what was said in the statement of intent.
Mr Cull said those issues would be dealt with when the statements of intent were next considered. The motion to sell the stadium to DVL was carried.