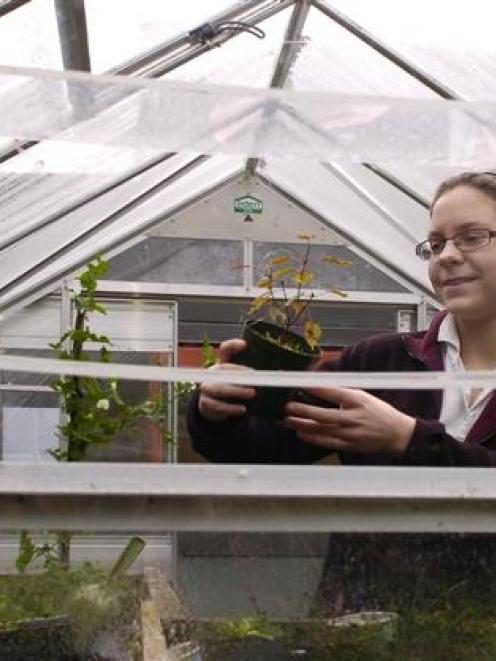 Having a green thumb and a passion for recycling has paid off for a pupil at Logan Park High School, in Dunedin.
Roseamanda van der Linde received a Sir Peter Blake Environmental Leader Award at her school on Tuesday.
Through a school environmental group, known as Sprouts, Roseamanda showed her passion.
"I wanted to do anything I could to help it," she said.
She was nominated by her teachers for her involvement in the school garden and several recycling projects around the school.
"Roseamanda turned up at every [Sprouts] meeting and would always help plant the garden," science and biology teacher Yvonne Caulfield said.
The award acknowledged pupils with an ambition to make positive change happen around them.
Schools around New Zealand were able to nominate pupils for the award which commemorates the Sir Peter Blake Trust national leadership week.
"She was an obvious choice," Ms Caulfield said.
Roseamanda was the only pupil in Otago to receive an award and one of only 11 throughout the country.
When she was chosen, Roseamanda said she felt "really good" and that her parents were very proud.
She hoped more people would get involved with protecting the environment because it was "not that hard".
"I would just like to get the message across that people can help out [the environment] if they want to," she said.
- Sarah Turner