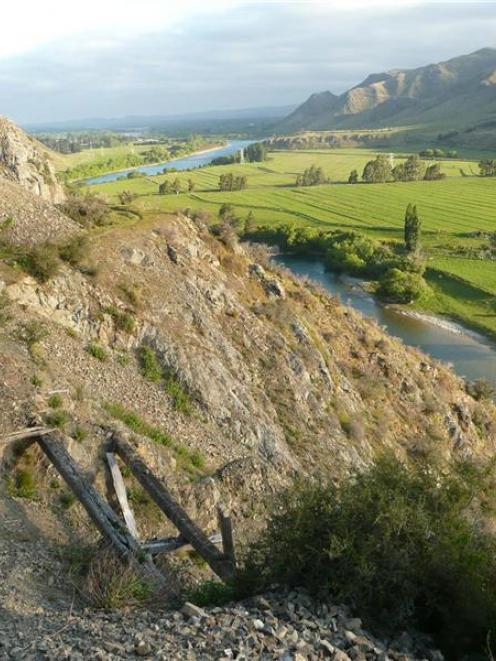 The Old Slip Rd between Hakataramea and the Aviemore dam may be used again as a spectacular section of the Alps 2 Ocean trail. It is believed the road, on the north side of the Waitaki River and Lake Waitaki, has not been used since the Waitaki dam was constructed between 1928 and 1934. Most of it remains, although a part is cut by a spectacular slip.
It is believed the road can be reopened, at an estimated cost of $200,000 to $220,000, to be part of the cycle trail, bypassing the dangerous and twisty section of State Highway 83 between the Aviemore dam and Kurow.
Plans to reopen the road were outlined to the Waitaki District Council's committee of the whole yesterday by its community service group manager Thunes Cloete, who gave an update on the trail's construction.
The proposal to use the Old Slip Rd followed concerns by New Zealand Cycle Trail too much of Alps 2 Ocean was on highways and, in particular, the section on SH83, from the Aviemore dam to Kurow.
Dr Cloete said that prompted a look at the Old Slip Rd, to continue the trail from the Aviemore Dam along the north side of Lake Waitaki and the river to Hakataramea, then over the new twin bridges, which would have a cycle lane, to Kurow.
While the ''slips looked terrible'', the road was not as bad as it appeared. A lot remained under the debris and some sections were still legally designated. Some short sections prone to slipping could be bridged.
The result would be a section of the trail with ''absolutely fantastic views'', Dr Cloete said.
The project still has to be confirmed, after negotiations with an affected property owner.