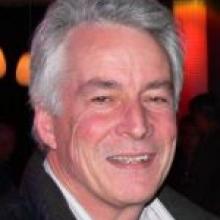 More than 80% of resource consent applications in the Queenstown Lakes district are processed within the statutory timeframe.
Lakes Environmental resource management services manager Brian Fitzpatrick said 82% of applications in the year to April 30 were processed within 20 days. The average processing time was 16 days, he said.
Last month, 83% were processed on time, in an average of 15 days.
"There has been continuous improvement moving from 2007, when we were processing about 70% on time. Now, we are consistently above 80%. For a number of years, we have had a much stronger focus on getting applications through on time."
Applicants were also more aware of how to submit applications correctly and what information was needed.
The last Ministry for the Environment RMA survey of local authorities showed the Queenstown Lakes District Council sent back 69.58% of applications for further information in the 2007-08 financial year.
The Dunedin City Council requested more information in 26.14% of applications and the Otago Regional Council 16.89%.
Mr Fitzpatrick said planners could reject the application if it was "totally deficient" within the first five days of lodgement. As a result, the need to send lodged applications back for more information was reduced.
"We have been much tougher with our rejection process. We have been harder on applicants more recently and so get better quality applications and fewer requests for more information."
The planners tried to keep requests for more information down to one per application, which was in line with legislation.
Property Council New Zealand chief executive Connal Townsend said councils needed to comply with the law and make resource consent decisions within the statutory timeframe.
"Requests for information often appear to be used as an unreasonable delaying tactic, which increases the cost of business," he said.
The last Ministry for the Environment RMA survey of local authorities showed about 52,000 resource consent applications were processed between July 1, 2007 and June 30, 2008. Further information was requested for 43% of those - an increase of 32% from the previous survey.
"This shows a clearly increasing trend towards requests for further information, combined with a drop in the use of pre-hearing meetings despite the fact that those held were largely successful," Mr Townsend said.
The 2009-10 year was skipped and the next survey will be undertaken for the 2010-11 financial year.
Mr Townsend said changes to the Resource Management Simplifying and Streamlining Amendment Act included regulations to discount resource consent applications which are processed late.
Under the new regulation, councils must discount at a rate of 1% a day if they go over the 20-day timeframe.
"Councils have every opportunity pre-lodgment to ensure adequate information is requested from and provided by the applicant. A front-end process should be encouraged to ensure - pre-lodgment - councils take care to request specific details pertaining to the application so they can process it within the statutory deadline," he said.
However, he sounded a warning about councils which increased the cost of consents to offset penalties incurred because of lagging processing times, thus penalising all applicants in order to meet council budgets.
He said councils should not be allowed to "stop the processing clock" during requests for further information.
"It is time for councils to comply with the law. If they can't, councils should incur a financial penalty."