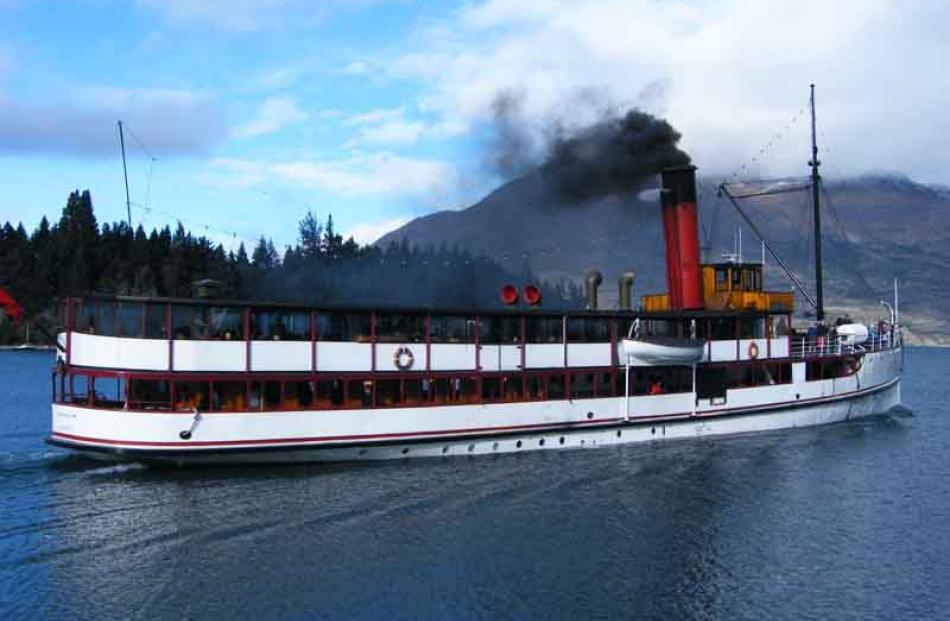 TSS Earnslaw set sail on her maiden cruise of the 2009-10 season on Saturday after a month-long annual maintenance survey.
The 96-year-old "Lady of the Lake", the last passenger-carrying coal-fired steamship remaining in the southern hemisphere, carried about 200 passengers and was skippered by Steve Donaghey.
Work between May 29 and July 3 included the installation of combustion fans on both main steam boilers to optimise coal-burning efficiency and reduce emissions.
The historic vessel underwent regular maintenance to her boilers and engines and had a new butyl covering installed over the promenade deck roof.
The vintage twin-screw steamship makes daily trips to the Walter Peak High Country Farm at noon and 2pm.
The frequency will increase to six daily trips from November 1.
The category one heritage protected steamer returns to the Kelvin Heights Slipway for her biennial overhaul, out of the water, in June 2010.
A week of festivities is planned by Real Journeys to celebrate the Earnslaw's centenary, in October 2012.
The commemoration will coincide with the 150th anniversary of the European discovery of gold in Queenstown and Arrowtown.
Photos by James Beech; prints available from otagoimages.co.nz.