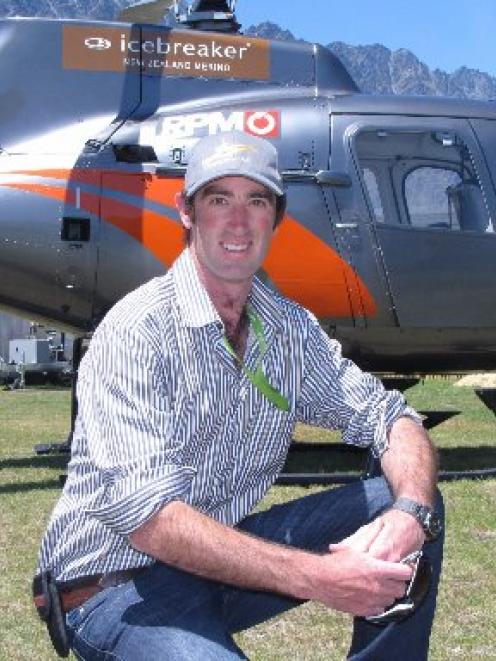 Heli Tours director Paul Mitchell says his new alpine tour company is "ahead of schedule" after getting certification on Christmas Eve and operating for less than three weeks.
"It's really positive; you've just got to take things slowly and build slowly into it," he said.
The fledging company has tour combo packages with Real Journeys and the newly-launched Thunderjet.
Although Heli Tours did not have to go through the same sort of legal wrangles as Thunderjet, Mr Mitchell can certainly identify with the hurdles of setting up a business in the resort.
He waited for two years to get the operation afloat.
"We're quite positive about Neville [Kelly - Thunderjet co-director] and the boys getting up and running.
"I can empathise with them and having to jump through all the hoops.
"To finally get that piece of paper, I was ecstatic."
The company operates from temporary headquarters at Queenstown Airport.
It is sponsored by Mt Manganui-based RPM skate and snow clothing, and Icebreaker, a company with which Mr Mitchell (32) built strong ties during his time as a musterer and manager on 16 of the 17 high-country stations that surround Lake Wakatipu.
"I like supporting New Zealand companies," he said.
Heli Tours will in turn sponsor the upcoming Otago Pinot Noir Celebration and Shotover music festival events.
Mr Mitchell got his private helicopter pilot's licence four years ago when he managed Halfway Bay station.
Now commercially licensed, he describes the company, which competes with five similar firms around the resort, as both "premium" and "in the middle of the market".
The focus on tours around Queenstown and the Southern Lakes is bolstered by corporate packages to Glenfalloch Station, at the head of the Rakaia River in Canterbury, which is a gateway to the glaciers, Mt Cook and the Southern Alps.
Heli Tours also employs veteran Wakatipu pilot Jeff Sly and casual pilot Eric Scott.