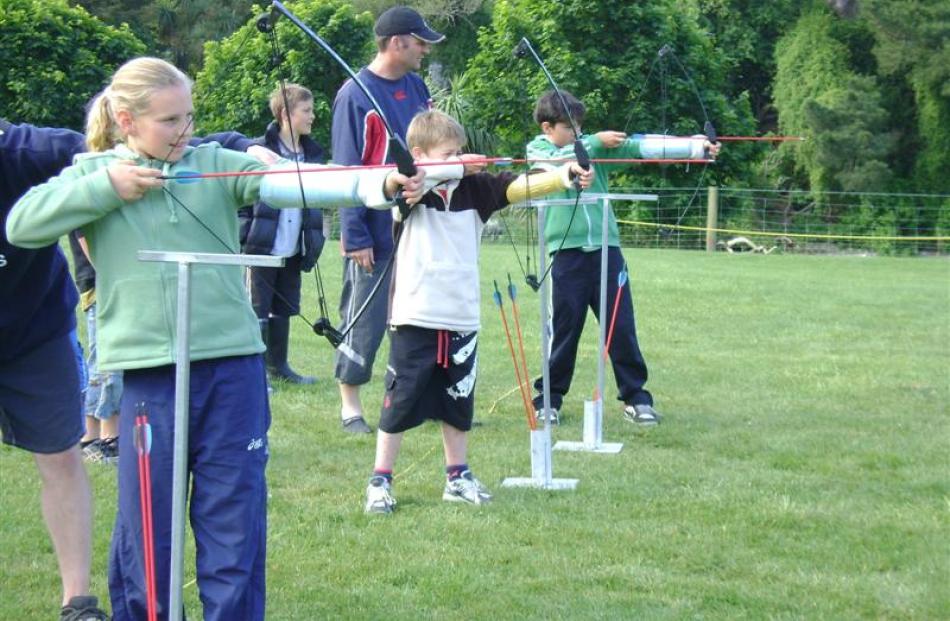 While health and safety concerns and increased costs are prompting many schools around the country to cancel the traditional school camp, Otago schools are bucking the trend.
Steve Hayward, the Otago Primary Principals Association president and the Otago Outdoor Education Trust trustee, said a can of baked beans or spaghetti and a $20 note were all it cost school pupils in the past to go on a school camp.
But now, schools charged pupils between $200 and $500 each to attend, depending on where the camp was and in what activities pupils participated.
Many schools were avoiding camps in light of the expense, which was caused by rising transport costs, accommodation, equipment hire and having to employ an outdoor education instructor.
Instructors were popular with schools because they not only provided instruction and equipment, they did the risk management paperwork and took responsibility if anything happened to pupils while on school camps.
Schools paid up to $300 a day for an instructor, he said.
"I'm sad to hear some schools are stopping camps. For some children, school camps are the best thing they do at school. There are so many things they get a taste of at camp and it's a great way for kids to extend themselves.
"But in Otago, things are different. Schools have been innovative about how they do school camps. To keep costs down, some schools are basing their camps in their community and then accessing local activities like the museum, the peninsula, St Clair Salt Water Pool and Macraes gold mine."
Schools were also doing more fundraising and applying for more grants to help cover the increasing costs. With the help of grants, schools could go to more expensive places such as Deep Cove, he said.
Mr Hayward was aware of some schools where parents were complaining because their school did not do fundraising and they were expected to write out a cheque to pay for the camp.
However, these schools had discretionary funds which enabled parents with financial difficulties to send their children on camps.
Despite the decline nationally, Mr Hayward said the occupancy of camp facilities in Otago was still "pretty good".
"Otago schools are still very strong supporters in their belief in outdoor education for students. I think it's great Otago is bucking the trend. It's a reflection of our lifestyle in this part of New Zealand that we are into tramping, water activities and using our environment.
"Schools are going from strength to strength in Otago."