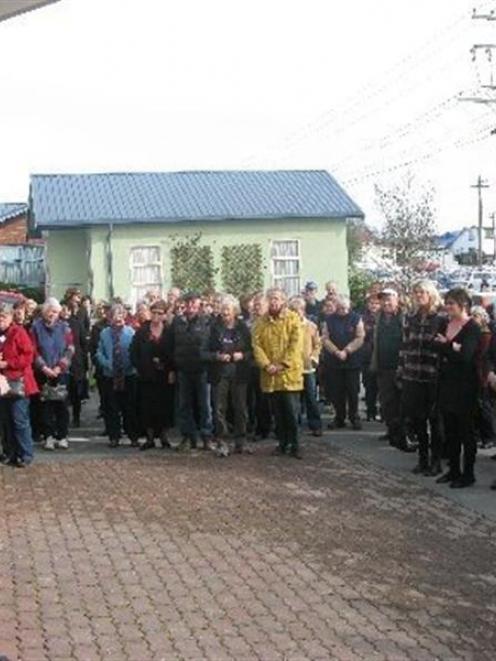 Protests to retain neurosurgery services in Dunedin were well attended in the Clutha District yesterday.
In Balclutha, about 350 people rallied outside Clutha Health First, where Clutha Mayor Juno Hayes, Clutha Community Health Company chairman Brian Dodds and Clutha Health First manager Ray Anton spoke in support of the vital service and collected signatures to be sent to Health Minister Tony Ryall.
In Owaka, about 300 people heard former Christchurch-based nurse Sandra Grant, who worked with patients recovering from brain injuries, talk about the likelihood of people dying if the services were removed from Dunedin.
After speeches, those gathered then encircled the Owaka Memorial Community Centre in silent protest.
Nineteen Wakatipu residents, including staff and management from Lakes District Hospital, locked arms yesterday in a show of solidarity.
Its manager and nurse Norman Gray said the rally added Wakatipu voices and support to those who had spoken out for the continued provision of neurosurgical services in Dunedin.