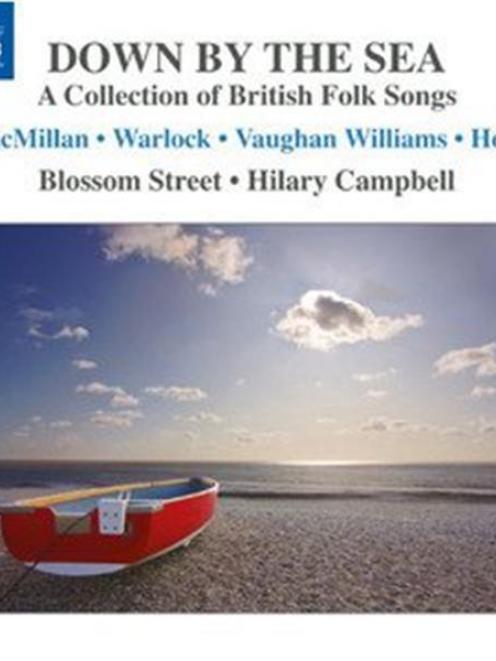 Down by the Sea. Blossom Street (choir). Naxos CD
Conducted by London musician Hilary Campbell, Blossom Street is an excellent chamber choir that made the Christmas disc Sleep, Holy Babe for Naxos.
This collection of 15 British folk songs, unaccompanied, includes seven premiere recordings.
It contains music by pioneers in the rediscovery and arrangement of folk songs, such as Vaughan Williams, Holst, Warlock, and Grainger, plus vibrant new repertoire from contemporary composers, including James McMillan, Judith Bingham and the conductor herself (a new version of Blow the Wind Southerly.)
Moeran's The Sailor and Young Nancy, and Vaughan Williams' The Dark-Eyed Sailor don't make this disc too nautical.
One of many delights is McMillan's Lassie, Wad Ye Loe Me? a beautiful misty setting of an anonymous Scottish poem.
Highlight: Excellently sung, wonderful programme.
---
Lisita Plays Liszt. Valentina Lisita (piano). Decca CD
The YouTube star, having proved herself with concertos and a Royal Albert Hall recital, now dazzles with virtuoso pieces by Liszt. El Contrabandista, a ''Rondeau Fantastique on a Spanish theme'', that the composer conceived as a spectacular recital encore is torn off with great dexterity.
Some Liszt transcriptions of works by Schubert and Verdi are included, the Danza sacra e duetto finale from Aida particularly impresses and there are sensitive readings of five of Schubert's Lieder, including the famous Ave Maria.
Best-known work might be the closing Hungarian Rhapsody No.12.
I liked Ballade No.2 where she used the Bosendorfer Imperial Grand piano to thunder with its extra octave of bass keys, and bold use of the sustain pedal may amaze. Erlkonig is also chilling.
Highlight: Listen to most lively Liszt!
---