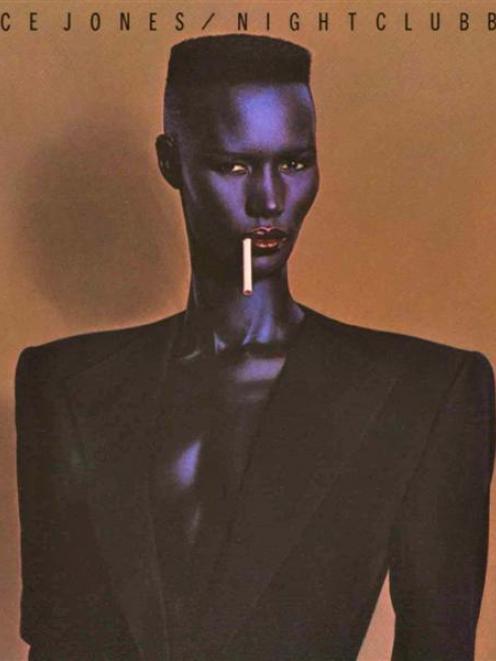 In the age of the single download, Jeff Harford rediscovers the album.
Grace Jones' special turn at the Queen's Diamond Jubilee Concert last year was one of those ''Heck, yeah!'' moments. Anyone who had consigned this fantastic creature to the ranks of yesterday's stars could not have ignored the spectacle, an enthralling marriage of the bizarre and the beautiful.
Jones hula-hooping her way through Slave To The Rhythm reminded us that hers was a carefully crafted public image, designed to provoke and unsettle. Part woman, man, animal and machine, she carried an aura of imperiousness and vitality through her commercially successful Compass Point albums of the 1980s and beyond.
Jones' partnership with Chris Blackwell's Island Records produced some memorable music, from the Tom Moulton-produced disco albums Portfolio, Fame and Muse to the reggae/New Wave fusion works that followed, the most successful of which was 1981 album Nightclubbing.
Nightclubbing, built on the rock-solid Compass Point All Star licks of Sly Dunbar (drums), Robbie Shakespeare (bass), Mikey Chung (guitar), Barry Reynolds (guitar) and Uziah ''Sticky'' Thompson (percussion), is an inspired mix of covers and originals that proves Jones to be as adept at a nuanced vocal as she is an icy sung/spoken lyric. Loaded with danceable numbers, it balances steamy funk with cool and restrained spacious grooves that have since lent themselves to expert dub remixes.
Opening with a detached reading of Australian band Flash and the Pan's Walking In The Rain, the album hits top gear with saucy post-disco hit Pull Up To The Bumper in which Jones delivers one of the strongest, raunchiest vocals of her career. A cover of Bill Withers' Use Me is similarly punchy and in her hands sounds 10 times more defiant than the original version.
The Iggy Pop-penned title track captures the spaced-out vibe of a 3am club crawl while Sting's Demolition Man has a metallic, synthetic sheen, but in closing track I've Done It Again Jones sheds the veneer and hints at her vulnerability for the first time.