I'm sure that most of you (other than those who had to work) remember fondly the startlingly warm weekend of 31-degree days that kicked off November.
With the house an oven, this wine obsessive sought out cold beer, as big red wines just seemed too taxing.
For red lovers though, pinot noir can be the ticket to happiness on hot days.
Drunk cool, not cold, their wonderful fragrance and lighter frame can be exhilarating rather than exhausting.
2017 Villa Maria Platinum Selection Organic Marlborough Pinot Noir
Price: $29.99
Rating: Very good to excellent
Bright and juicy nose, dusty smoky notes, tar, lead pencil and savoury nuances. Savoury notes continue on the stony minerally palate with juicy, tangy red berryfruit. A refreshing vein of coolness runs through this. Time sees the stony, grainy tannic backbone become more evident with a tangy sweet 'n' sour note on the nose.
Better with food for now.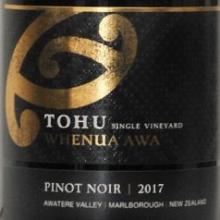 2017 Tohu Whenua Awa Single Vineyard Awatere Valley Pinot Noir
Price: $41.99
Rating: Very good to excellent
Bolder, darker fruits and bonfire embers: red fruit fragrance and savoury notes evolve with time. Powerful in the mouth, depth and concentration mixing savoury characters with a saline hint. The fruit sways across the plum, blueberry and cherry spectrum with spice and oak notes in support. Relatively grippy tannins for now.
A powerfully rendered style that shows potential.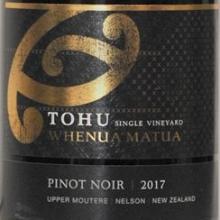 2017 Tohu Whenua Matua Single Vineyard Upper Moutere Pinot Noir
Price: $34.99
Rating: Excellent
An alluring perfume leads the nose, followed by dried strawberry, spice and savoury elements. Silky entry before the tannins flood in: the strawberry and red cherry fruit dancing on the palate. There's a playful, juicy crunchiness, a little hint of stalk/herbs, while the structure is there without intruding.
A delightfully long finish, the flavours hang in the mouth.

2017 Craggy Range Aroha Te Muna Pinot Noir
Price: $150
Rating: Excellent to outstanding
Leads with stewed fruit/rhubarb before a wonderful perfumed florality develops and grows. A sweet fruit core, wrapped in some whole bunch stalk notes, wild herbs and savoury influences. Brightness from the acidity, underlying chewiness from the tannins yet increasing silkiness as it opens up. Flows to a marvellously long fruit and savoury-filled finish.
Superb potential.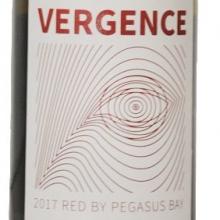 2017 Vergence Red by Pegasus Bay
Price: $40
Rating: Very good to excellent
Opaque, dark colour. Brooding nose of pencil lead & bramble, evolving to fragrant dried herbs with a sweet fruited underlay. Powerful and sweetly fruited palate with plum, liqueur fruits with a delightful dried herb note hanging on the finish. Pinot on steroids with chewy tannins: lots of ingredient here.
Maybe not for Pinot classicists yet fascinatingly different.

2018 Sacred Hill Single Vineyard Marlborough Pinot Noir
Price: $27.99
Rating: Very good to excellent
Fragrant nose with strawberry and fruit yoghurt influences. The pale colour belies the surprising palate weight, continuing the pattern of the nose, adding wild herbs and a sweet 'n' sour tanginess. This builds in weight with aeration, adding structure, the sweet fruit flowing to a little warm glow on the close.
Crowd pleasing and very easy drinking.
2018 Jules Taylor Marlborough Pinot Noir
Price: $34.99
Rating: Very good to excellent
Bold & bright nose with ripe (almost liqueur) fruits, wets stone and dustiness, shifting to rhubarb. A cherry fruit core allied to chalkiness and stony minerality. 
Playful and exuberant, with appealing vivacity, and while the underlying structure builds and tightens, it is likely to be at its best drunk youthfully, paired with appropriate food.
2015 Riverby Estate Reserve Marlborough Pinot Noir
Price: $35
Rating: Excellent
Subtle yet attractively perfumed with oak spices, pencil shavings, dried cranberry and tangy nuances. The palate is open and fleshy, mixing cooler cranberry & currants with darker fruit notes along with lavender and dried herbs. Nice balance, a juicy brightness and refreshing salivatory aspect to the close.
Heaps of enjoyment, gorgeous now.