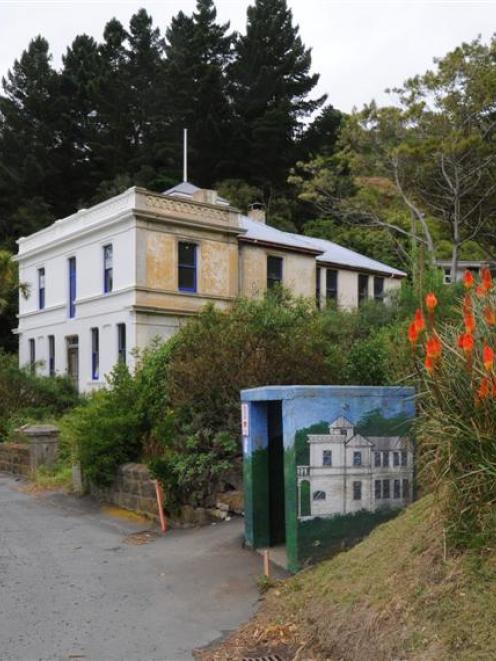 It "looks like" the Dunedin City Council owns the city's 232 bus shelters and it appears the Otago Regional Council has agreed to help fix them.
City council staff were last year asked to determine which of the councils owned the bus shelters as concerns mounted about the murals on 65 of them.
Many needed repairs - costing, on average, $2500 - but the funding had dried up and it remained unclear which council should take the lead and fix them.
Until 2004, the regional council contributed $30,000 a year toward the murals. In 2008, it rejected the mural costs altogether.
City council transportation operations manager Graeme Hamilton this week told councillors that the regional council had agreed to contribute $12,500 to the cost of maintaining the murals.
That meant the city council could cut its $35,000 mural budget to $22,500, with another $10,000 for maintaining murals painted on retaining walls.
Cr Lee Vandervis asked whether staff had also got to the bottom of which council owned the shelters. Mr Hamilton said "my best guess is, it's probably us".
A 1992 memorandum of agreement says the city would build, own and maintain all bus shelters, and that the regional council would pay to build and maintain them.
Mr Hamilton said the memorandum was unsigned but that staff from both councils last month agreed the agreement should be updated.
It has been suggested the city accepts ownership of the shelters, and the regional council should continue to fund installation and maintenance.
The regional council should also support shelter mural maintenance, equivalent to the maintenance of a shelter without a mural.
Cr John Bezett urged a speedy and legally binding resolution. Continued debate was making the council look silly.
Cr Colin Weatherall said the murals, many of which were painted by the late Dunedin artist John Noakes, contributed to the character of the city and discouraged vandalism.