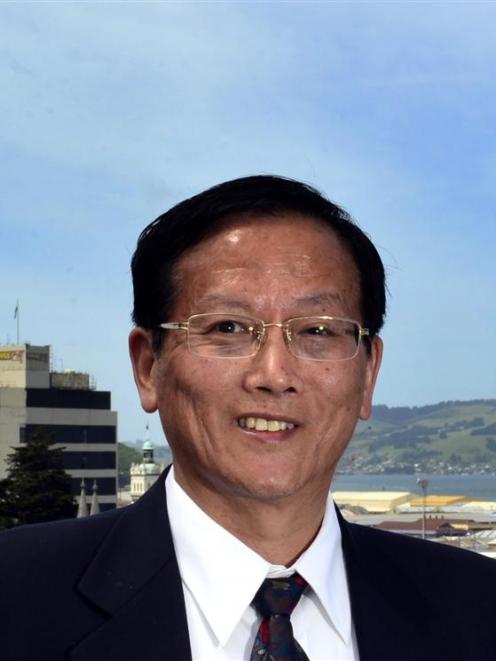 A top Chinese businessman and tourism leader has signalled a flood of economic growth worth up to $64 million for Dunedin as a result of a predicted boom in Chinese tourism to the city.
Chong Qing City Municipal Administration deputy/vice-director and Chong Qing City Travel Media Ltd chairman Yi Min Sun is in Dunedin for two days to discuss building business relationships between China and New Zealand, and the opportunities for substantial growth in visitor numbers to Dunedin.
Through an interpreter yesterday, Mr Sun said Chong Qing, in southwest China, was home to an estimated 32 million people and had been described as the world's fastest growing city.
Chinese tourists were mostly "white-collar businessmen and their families" who could spend up to $10,000 while visiting Dunedin.
Even if 1% or 2% of the city's population visited Dunedin, it could create millions for the economy, he said.
"Dunedin is a fascinating place where east meets west.
"You have the Scottish culture, colonial architecture, Baldwin St, you have beautiful sea views, the peninsula, wildlife and Forsyth Barr Stadium.
"You also have a clear ancestral link created by Chinese goldminers.
"The historical footprints of China are clear in Dunedin."
Mr Sun met representatives from Betterways Advisory Ltd yesterday, the company behind a proposed waterfront hotel which he believes will be one of the factors encouraging tourists to the city.
"With the development of the Chinese economy and the increase in personal income, most white-collar Chinese tourists tend to choose to stay in five-star hotels such as Marriott or Hilton.
"They want to treat themselves.
"I believe more Chinese tourists who want to travel around the South Island would be attracted to Dunedin if there was a five-star hotel here, if regional government and tourism authorities were able to package and promote South Island coastal tourism routes, and direct flights from Sydney were packaged and promoted more."
Mr Sun said his visit to Dunedin was also aimed at investigating business and trade opportunities.
He said Chong Qing was an industrial city producing large quantities of cars and electronic goods such as laptops.
Because of Dunedin's close proximity to a sea port - Port of Otago - there were a lot of aspects of both cities that could work together, he said.
Mr Sun plans to return to Chong Qing tomorrow to promote Dunedin's attractions and business opportunities.