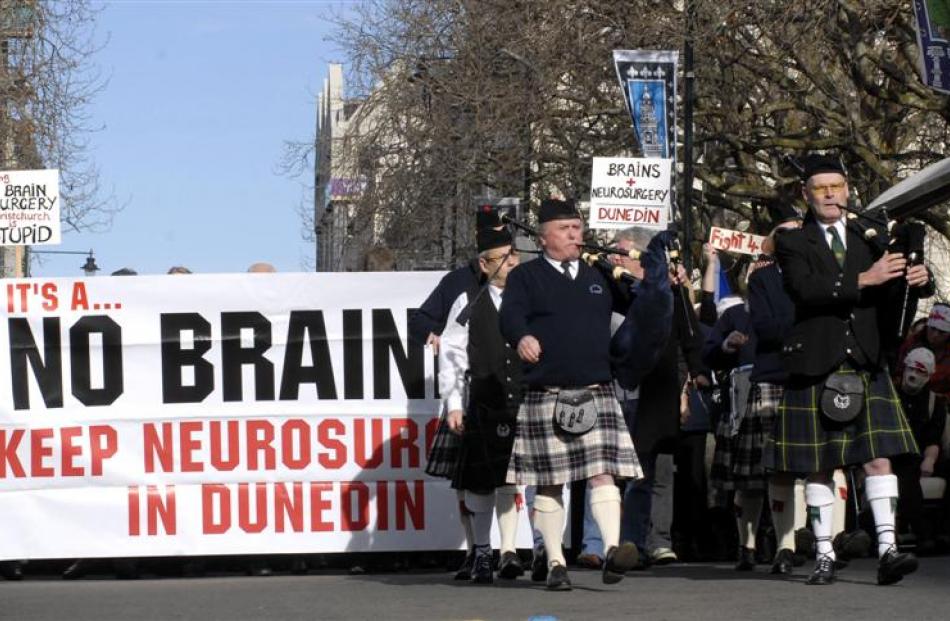 This month's shortlisting of applicants for two of the three Dunedin-based neurosurgeon positions shows how quickly the South Island Neurosurgical Service has been able to make progress since its first board meeting in January.
The development of the service follows years of reviews on the future of neurosurgery in the South, with district health boards and clinicians unable to agree on a two-site or one-site model.
Asked to intervene, Director-general of Health Stephen McKernan appointed an expert panel last July led by Auckland paediatric surgeon Anne Kolbe, and joined by Adelaide neurosurgeon Glenn McCulloch and consumer advocate David Russell, to come up with a solution.
Shortly after, the Otago Daily Times launched its campaign to save neurosurgery services in Dunedin. It was joined by the Southland Times, a radio campaign and a Facebook site.
Thousands marched in Dunedin in support of the service, attended public meetings in both southern cities and a petition with 55,741 signatures was presented to Parliament in September. In November, the panel recommended the development of a two-site model with outreach services through an independent governance board chaired by Melbourne neurosurgeon and academic Prof Andrew Kaye.
Subsequently, Canterbury District Health Board's neurosurgical clinical leader, Martin MacFarlane, who had previously strongly advocated a one-site model with outreach services, was appointed clinical director of the new service.