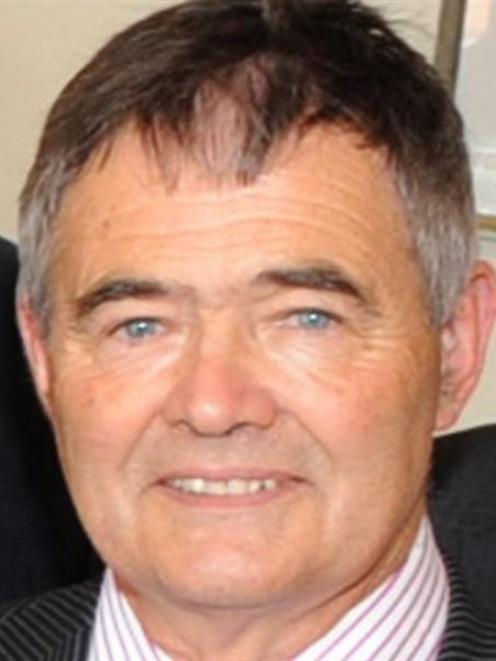 Dunedin Mayor Dave Cull's decision to sidestep a speaking engagement with the Dalai Lama appears to be aimed at avoiding the ire of China, a University of Otago academic, Dr Nicholas Khoo, says.
However, the move has backfired in the eyes of former Dunedin mayor Sukhi Turner, who said the city was in danger of adopting a ''cargo cult mentality'' and becoming ''supplicants to China''.
It was confirmed yesterday Mr Cull had declined an invitation by tour organisers to introduce the Dalai Lama at a public talk in the Dunedin Town Hall, before up to 2000 people, on June 11.
There were also no plans to stage a civic reception for the Dalai Lama, Mr Cull said yesterday.
He defended both decisions, describing the Nobel Peace Prize laureate as ''a representative of a minority religious faith'' and questioning the benefit of engaging with him.
However, he denied China's views on the visit to Dunedin had swayed his thinking.
The decision was confirmed publicly just days after Mr Cull led a Dunedin delegation to Shanghai to help foster closer ties with one of the communist powerhouse's major economic centres.
Mr Cull told the Otago Daily Times he understood the invitation had been ''on hold'' until his own itinerary was clear, but appeared to have been made by his staff while he was in China.
''My understanding is I will be out of town - something in Wellington, I'll probably be at. Some meeting. I can't remember.''
Asked if he would have attended if available, Mr Cull said that was ''hypothetical'' and he was ''not going to go there''.
Instead, it was important to recognise China's ''sensitivities'', he said.
''I'm quite conscious of the Chinese sensitivity around anyone meeting the Dalai Lama, or engaging with him.
''China has a clear view that ... it's a unified country, and Tibet's part of it.''
Mrs Turner - who was mayor when the Dalai Lama last visited Dunedin in 1996 - questioned whether that meant Dunedin ''has to follow the dictates of the Chinese?''
''Is that what he means? There are a lot of people who are very sensitive about things, but do you necessarily take any notice of that?''
She met the Dalai Lama twice during his 1996 visit to Dunedin, including introducing and thanking him at his public address at the town hall.
Dalai Lama Visit Trust New Zealand trustee Neil Cameron, who helped organise the latest visit, said it appeared a conflict with Dunedin's economic interests in Shanghai was ''potentially in the background'' of Mr Cull's decision.
''We've got no evidence of that, but it's pretty consistent with what happens elsewhere and ... with the pattern that we've seen in the last five or six years,'' Mr Cameron said.
''We would say, if you look at that in terms of the links with Shanghai, there may well be a link.''
University politics senior lecturer Dr Khoo, a China foreign policy expert, said Mr Cull was ''almost certainly'' putting the city's economic interests first.
''It doesn't take a genius... it's basic one plus one is two.
''In a sense, the mayor is trying his best, I would have thought, looking out for Dunedin's commercial interests.''
The issue was one countries, including New Zealand, increasingly had to deal with in their relations with a state that was ''a different regime type''.
Those complexities could be expected to increase for Dunedin, and New Zealand, as the relationship with China developed, he predicted.
''These questions that the mayor is dealing with are larger issues that New Zealand as a state needs to confront,'' he said.
It was not the first setback for the Dalai Lama, who has in the past been snubbed by some leaders - including Prime Minister John Key and Australian Prime Minister Julia Gillard - while being welcomed by others, including United States President Barack Obama last year.
Christchurch City Council representatives were also criticised after failing to meet the Dalai Lama during a visit in 2011.
Mr Cameron said mayors, officials and politicians had previously been ''falling over themselves'' to meet the Dalai Lama, but times had changed.
''Obviously, something has changed. Is it the influence of China? Potentially, yes.''
Dr Khoo said that reflected the economic rise of China, which last week officially became New Zealand's largest export market.
''That is what has changed ... it's really economics.''