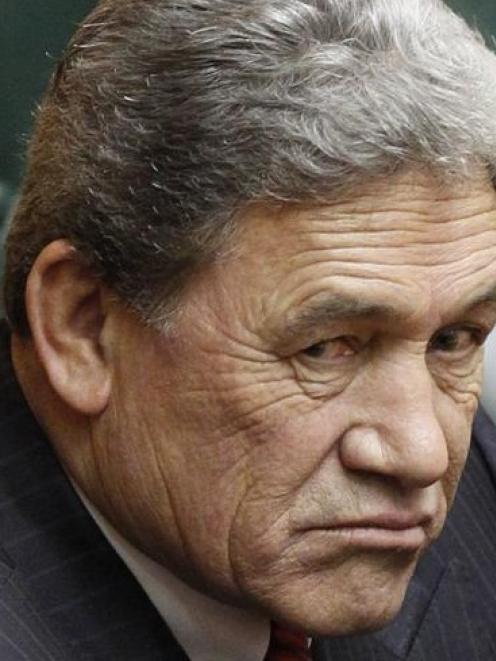 Budget 2013 provides plenty for the South,
writes ODT political editor Dene Mackenzie
.
Most attention yesterday was directed towards the Budget's focus on the lack of housing in Auckland and on the rebuilding of Canterbury - but there was certainly something for those in business south of the Waitaki.
In his Budget speech, Finance Minister Bill English provided a package of highlights, many of which will dovetail into the Dunedin City Economic Development Plan signed off by stakeholders last year.
An emphasis on increased spending in health, education, tourism, funding for irrigation and a return to budget surpluses is seen by Otago Chamber of Commerce chief executive John Christie as fitting in with the region's goals.
Otago wanted to provide highly-skilled jobs to grow its population and economy and extra money for irrigation would bring more land into production in places like Central Otago and the Waitaki Valley, Mr Christie said yesterday.
''This Budget could give a welcome lift to the local economy,'' he said. Mr English's Budget was reasonably exciting for the South.
Among the $1.6 billion of new health spending allocated over the next four years was $7.3 million for 20 additional medical student places. The University of Otago Medical School is based in Dunedin and has campuses throughout the country.
Science and innovation funding has been boosted, too.
Also, $70 million of extra funding has been allocated to aged-care and dementia services and $48 million has been earmarked for more elective operations, such as hip replacements and cataract surgery.
Given the South has an ageing population, regional medical services should be in line for some of that money.
The University of Otago is part of a forum established to help the Government's Housing Warrant of Fitness scheme.
The new standard is touted as ensuring tenants live in warm, dry, safe and healthy homes.
The major disappointment of the day was the failure of the Opposition to land a significant blow on what was Mr English's fifth Budget.
Labour leader David Shearer resorted to cliches, calling it a ''blackjack Budget that stacks the deck against the millions of New Zealanders who work their guts out every day trying to get ahead''.
Some significant changes were made to social housing policy and there is a proposed reduction in ACC levies - both of which were ignored by Labour and its leader.
Green Party co-leader Russel Norman demonstrated again his inability to understand a balance sheet.
New Zealand First leader Winston Peters at least made a fair attempt at attacking the Government on the lack of promised jobs it had so far created: ''The only increase is an extra 354 Winz staff to deal with the ballooning dole queues around the country.''
Apart from the three leaders saying National was, in various ways, catering for its ''fat-cat developer mates'', there was nothing for the Government to worry about from yesterday's Opposition statements and speeches.
Budget 2013 was yet another example of just how different New Zealand is compared with much of the developed world.
For many these days, Budgets are all about severe austerity programmes and outrageous offsetting measures by central banks, such as printing money.
New Zealand has avoided that measure. Treasury's GDP forecasts appear conservative, with 2.4% growth for the year to March 2014, and 3% for 2015. The BNZ is forecasting 3.1% and 3.4% respectively, with upside risk.