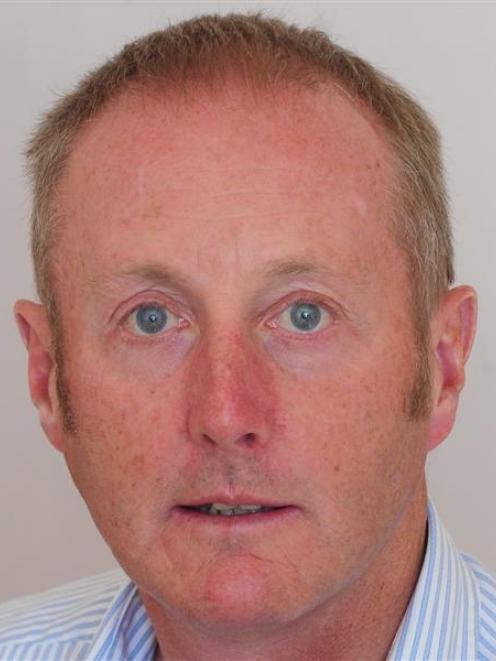 Dunedin City Council parking officers are issuing more tickets, not fewer, despite a continuing charm offensive in the city.
However, the officers' actions have been defended by council regulatory services group manager Kevin Thompson, who said motorists appreciated the more lenient approach in some areas.
Figures released to the Otago Daily Times showed the council's 10 parking officers together issued 69,324 tickets in 2012-13, up nearly 9% from 63,691 the previous year.
That meant parking ticket revenue was up from $2.21 million to $2.47 million in the same period, although still $262,000 below budget.
The jump in tickets issued came after Mr Thompson said last year parking officers were writing fewer tickets but instead asking more motorists to move on, as part of a charm offensive in the city.
That had resulted in a dramatic 15.9% drop in ticket numbers in the 2011-12 year. He said yesterday the same approach was continuing, although ticket numbers were up.
The lenient approach applied to motorists stopped on bus stops, authorised vehicle parks and taxi stands, if they remained in their vehicles. In those cases, parking officers were asking motorists to move on, but would still issue tickets if drivers were away from their vehicles or refused to budge when asked, he said.
However, it was business as usual for other infringements, including overstaying on metered parks, stopping on broken yellow lines, or leaving vehicles unattended in bus stops or taxi stands, he said.
''That hasn't changed.
''There's no warnings and usually people aren't around anyway.''
Despite that, more than 1000 motorists had avoided being issued tickets under the ask-first approach, including both written warnings and requests to move, he said.
Another 2426 motorists had been issued tickets, only to later have them waived by council staff after writing in with explanations, the figures showed.
That was about 50% of those who wrote in seeking waivers, and was almost identical to the previous year's figures, when 2491 motorists had tickets waived.
However, the council had also introduced a new complaints monitoring system in August last year, and since then had recorded 22 complaints lodged by members of the public against parking officers.
That included incidents involving disputes with motorists that ''could have been handled better'' by officers involved, Mr Thompson said.
No formal disciplinary action had resulted but, in some cases, incidents had led to discussions with the team leader of the officer involved, he said.
Parking officers had also undergone ''tactical communication'' training last month, helped by an external consultant, to improve the way they handled ''uptight, angry people'', Mr Thompson said.
He said 22 complaints was not ''excessive'' given the number of interactions between the officers and the public.
''We'd always want no complaints, but in the real world there will always be complaints.''
And, asked if parking officers were being nice enough, Mr Thompson said: ''We think so.
''We still get people writing and ringing to say 'thank you for not issuing a ticket' ... we still get the feedback that they appreciate being asked to move on rather than being ticketed straight away.''