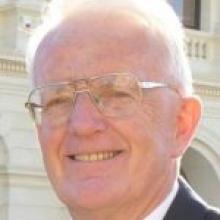 The Waitaki District Council will finalise its 2011-12 budget tomorrow at a meeting which will set the level of any increase in the region's rates for the next financial year.
Already, Mayor Alex Familton has urged his councillors to show restraint in what he said were still difficult times for ratepayers in the district.
The council in its draft 2011-12 annual plan has proposed a 4.55% overall increase in its rates take, although the impact on individual ratepayers is expected to vary - some will face bigger increases in their rates bills and others less than the 4.55% average.
That is because the larger increases will be to ratepayers whose water schemes are being upgraded in the next financial year to meet Government drinking-water standards.
Consumers on individual water schemes have to pay for their upgrade. Upgrading water supplies, including Weston-Enfield, make up 1.45% of the overall 4.55% increase.
Tomorrow, councillors will consider reports from staff on issues and projects raised by ratepayers in public submissions on the draft plan.
Recommendations on the various proposals have been included in a report for the meeting, while separate reports have also been prepared on issues requiring major decisions.
There will also be a verbal report from corporate services manager Carolyn Carter on the redevelopment of Oamaru Harbour, one of the most contentious issues raised in public submissions.
This is effectively the last chance for councillors to make major changes to the annual plan.
While it comes up for final approval on June 21, that is more a formal process with limited capacity to make changes before the deadline for implementation from July 1.