The granddaughter of an Australian soldier seriously wounded at Gallipoli will speak at the Anzac Day service this morning in the town with the same name as the hospital ship that transported him to safety.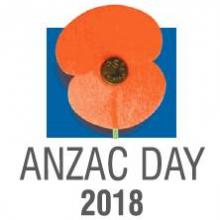 George William Belstead, of Perth, and grandfather of Kakanui resident April Hayes Dickson, was 19 when he and fellow Anzacs stormed the Gallipoli peninsula on April 25, 1915.
After being seriously wounded during a September offensive, he lay for three days before being evacuated on the hospital ship Maheno.
He survived, but walked with a "terrible limp'' until he died of tuberculosis in 1958, Mrs Hayes Dickson said.
"As a kid, I heard the stories of him lying on the beach thinking he would die, but a saviour arrived in the form of Maheno. Any mention of that boat in our house was always met with great reverence.''
This year, Mrs Hayes Dickson, who grew up in Perth, has been invited to recite the Ode of Remembrance at Maheno's Anzac Day service.
She said the story of her grandfather, her marriage to an Oamaru man and eventual move to the district whose name was shared by the ship that saved Mr Belstead's life, was one that had "come full circle''.
"Little did I know I would end up marrying a man from and retiring to the very district that encompasses Maheno.''
Mrs Hayes Dickson and her husband took part in Anzac Day commemorations at Gallipoli in 2015 after being invited by the Australian Government.
Three years later, she is doing the same in a completely different setting, which she said she was "privileged'' to do.
"It's just extraordinary to me that my family's full 103-year circle has come around. Who would have thought when I was a little girl I would one day be at Gallipoli myself and at Maheno ... It's surreal in some ways.''
She said her grandfather seldom talked about his experience of war.
"Like so many blokes of that era he didn't talk about it a lot. They were very stoic.
"He was a young man ... It took them three days to lift him off the beach, so that must have been so scary. I suppose it would have been touch-and-go. Those boys came back and didn't really like to talk about it, so there is a lot of stuff we don't know.''
Over three months, Maheno carried casualties from Gallipoli to Moudros (Greece), Malta and Alexandria (Egypt).
The original bell of the ship is at Maheno School.
In 2015 and again last year, pupils and staff from the school travelled to Fraser Island, Australia, to visit the wreck of Maheno and commemorate Anzac Day.
The ship was decommissioned in 1935 and sold to Japan for scrap, but ran aground on Fraser Island during a cyclone while being towed north from Australia.