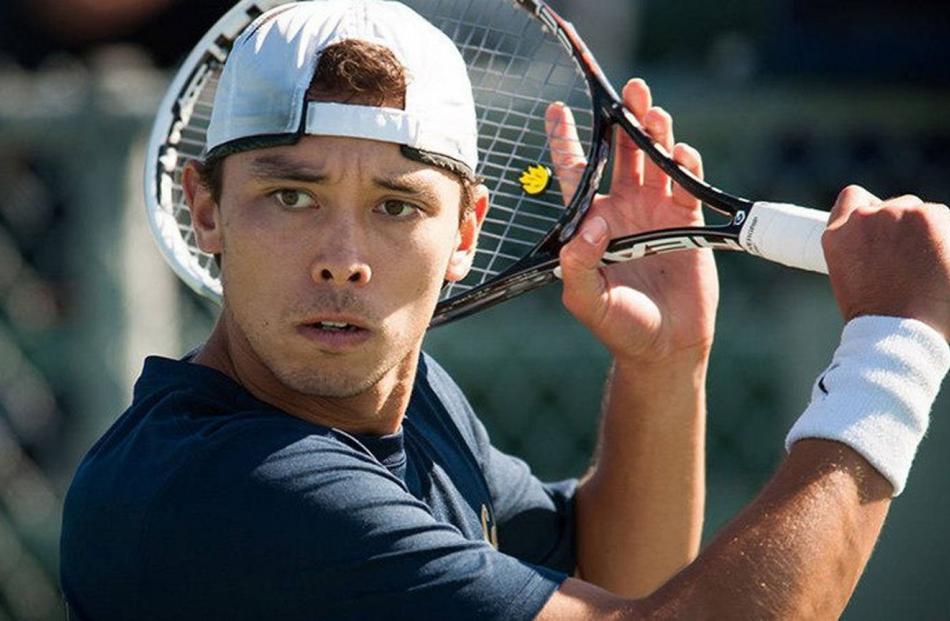 A dozen years ago, the Otago Daily Times kicked off a series to  profile the rising stars in Otago secondary school sport. The series was called The Fast Lane, and it remains a feature of our secondary sport page every other week. But where do they all go? How many of them crack the top of the sport? Jeff Cheshire looks back at the 2006 class.
James Williamson
Dunstan High School
Cycling
Then: Named in the New Zealand team for the Oceania Championships in road cycling, where he placed second, and mountain biking.
Now: Has continued to ride and compiled an impressive list of achievements, including being the 2012 Elite New Zealand road race champion and coming sixth at the UCI1.HC Philadelphia International Classic. Dabbled in mountain biking before linking with the NZ Cycling project team to return to road cycling. Is also a coach at Willbike.
David Waddell and Grant Fahey
Otago Boys' High School
Rowing
Then: Impressed at the South Island Championships, winning the Ted Lindstrom Trophy.
Now: Waddell rowed for a year after leaving school and won a national title in the men's double sculls, but gave it away to focus on music. Is now a year 4 and 5 teacher at Balaclava Primary School and has a 15-month-old son with his partner. Fahey went to row with Waddell after leaving school, but injured his shoulder. Has since done some surf-rowing and obtained a degree from the University of Otago. Is now working as a civil engineer in London.
Riki and Ben McLachlan
Wakatipu High School
Tennis
Then: Riki won singles and doubles national hardcourt titles and had US college aspirations. Ben was a two-time doubles national hardcourt champion.
Now: Riki had a successful college career with the University of California (Berkeley), obtaining a degree in political economy in the process. He went on to play internationally and is ranked 10th among New Zealand men, while having returned to coach at the Queenstown Tennis Academy this year. Ben, the younger of the brothers, had similar successes at the University of California (Berkeley), before turning professional. He is now the No4-ranked New Zealand male.
Mark Watt
East Otago High School
Bowls
Then: Came second at the national under-19 bowls tournament.
Now: Has been among the top bowlers in the country, although has not broken into the Black Jacks. Completed an apprenticeship in heating ventilation and air conditioning before moving to Australia to further his game, where he plays with the Nelson Bay Bowling Club.
Kylie Griffiths
Logan Park High School
Cricket
Then: The right-arm medium pacer had been called into the Otago Sparks squad for their final two matches of the season.
Now: Played several games for the Sparks during the 2007-08 season, but did not play on due to work commitments. Played for the Otago Gold Rush basketball team in 2009 and went on to complete a bachelor of physical education degree at the University of Otago.
Mitch Bosley
Mount Aspiring College
Cricket
Then: Scored 204 in the Central Otago schools' final, while averaging 125.2 for the season. Had made his first senior century and was also on the Otago under-19 golf team.
Now: Played golf for Otago and studied hotel operations management. Last sighted in London.
Nicole Maley
Queen's High School
Rhythmic gymnastics
Then: Won a bronze medal for New Zealand at the Australian Championships.
Now: Returned to the Australian Championships in 2008 with the New Zealand team. Completed a bachelor of nursing at SIT in 2014.
Rory and Kelly Godman
Otago Boys' High School and St Hilda's Collegiate
Yachting
Then: Were heading to the World Youth Yachting Championships after finishing 10th a year earlier.
Now: Rory is the race coach at the Aberdeen Boat Club in Hong Kong. He continues to compete too, most recently at the Etchells Worlds held in the UK this month. Kelly went to university in Christchurch before moving to Tauranga with her partner.
Jamie Greene
St Hilda's Collegiate
Artistic gymnastics
Then: Had represented New Zealand three times, placing second overall at the Aloha Gymnastics Festival in the girls aged 14 grade.
Now: Took up CrossFit in 2013 and has had success on the global stage, finishing top of the women's CrossFit open standings this year. Also played rugby for Otago. Lives in Abu Dhabi and is a CrossFit coach.
Justin McLean
Otago Boys' High School
Trap shooting
Then: A member of the South Island secondary schools teams and had finished first in the senior shot at the Southland shoot.
Now: Went to the Otago Polytechnic, now lives in Riversdale and plays bowls for Balfour. Won the Southland Champion of Champion Pairs this year.
Dwain Shuttleworth
Taieri College
Karate
Then: A first dan black belt who won two gold medals at the Commonwealth championships, also competed in motocross.
Now: Continued with motocross and competes at a national level. Videos of his motocross exploits can be found on the internet.
Dan Peck
Waitaki Boys' High School
Basketball
Then: Was named in the tournament team at the national secondary school championships, after helping his team finish sixth.
Now: Had a solid NBL career playing for the Canterbury Cougars, Manawatu Jets and Southland Sharks, for whom he played more than 50 games. Now works as the development officer at the Southland Basketball Association.
Caden Shields
King's High School
Athletics
Then: Won the senior men's Otago 10,000m championship and had won a silver medal in the national senior boys' road race.
Now: Went to Purdue University in the United States, before returning to New Zealand and winning the national 10,000m title. He continues to run, while working as a physio at Physio Performance Ltd in Dunedin.