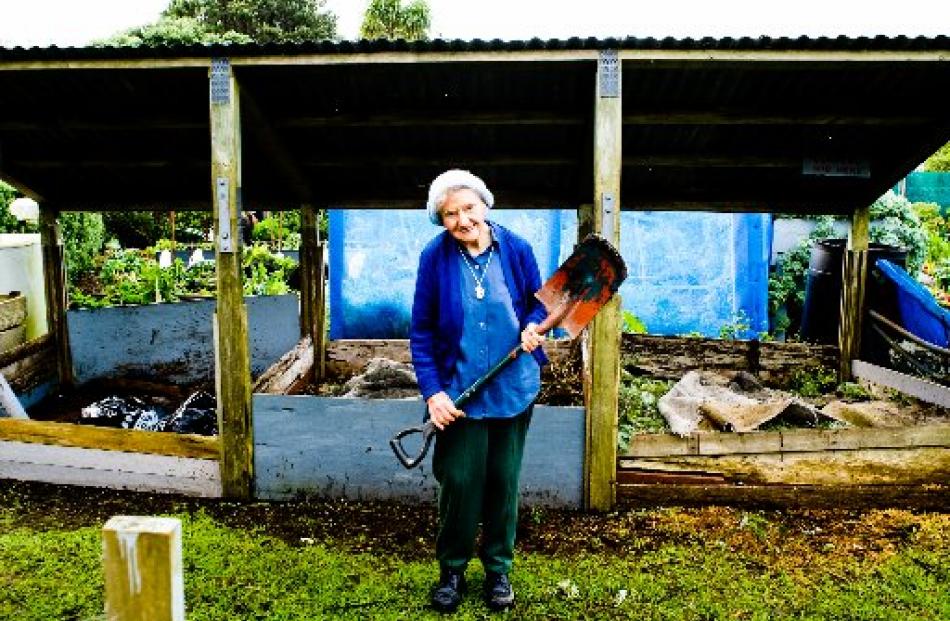 New Zealand International Film Festival director Bill Gosden sees a lot of films so you don't have to, he tells Otago Daily Times film reviewer Mark Orton.
When the first frames of Anthony Powell's mesmerising Antarctica: A Year on Ice open the New Zealand International Film Festival at the Regent Theatre in a little under two weeks, it will usher in a new dawn in digital projection.
For the first time in Dunedin, every film on offer in the festival this year will screen digitally - something that would not have been possible without an immense fundraising effort and a desire to remain part of what festival director Bill Gosden refers to as ''personal, exploratory, innovative, risky and foreign cinema''.
In Dunedin for the launch of the festival, Gosden took time to inspect the Regent's new projection set-up, and share a few thoughts on this year's selection of titles, as well as what it means to him to still be involved with the festival after 34 years.
Working full-time on the festival might seem like a dream job to some, but once you delve into what is involved in bringing the collection of films together each year, you might think twice. In order to select the 160-odd films that make it into the festival programme, Gosden must watch hundreds more that don't.
Then, once the festival gets under way, the work really goes into overdrive. Having one day off in the past couple of weeks is standard fare for Gosden at this time of year.
''Ironically, one of the things that takes a lot of time is watching movies, and to arrive at the programme we have now, a lot of films have been eliminated, though I'm not the only one watching.''
Gosden is a little cagey at first when asked how many films he has watched in preparation for the 2013 festival, then somewhat alarmed after tallying up the figures on his spreadsheet.
''My God ... [pause] ... it's a lot. I wished you hadn't asked this question, it's terrible ... it can't be true. It says 635 ... [pause] ... that can't be true. I'm just looking at the names of them, yeah, I think that is correct, yep, there you go!''
As alarming as that sounds, and even at a conservative estimate of 60 minutes per film allowing for an averaging of features and short films, it's highly likely Gosden has spent the equivalent of nearly four weeks this past year watching films.
He is at pains to point out the festival is a collaborative effort pulled together on the tightest of budgets.
''We are primarily funded by ticket sales. We have a grant of $90,000 from the New Zealand Film Commission, to enhance the opportunities of New Zealand film-makers, but compared to many festivals of comparable scale elsewhere in the world, we are seriously understaffed.
"There are a lot of people working very hard and carrying a lot of responsibility, so it's a fairly stressed organisation.
"I think we are all feeling it at the moment. I would love to see this organisation with better resources so we are not pushed so hard and stretched so thin.''
Despite viewing more films for one festival than most film reviewers would see in five years, Gosden is still sure it is exactly what he wants to be doing.
''It's an energising environment. I think that explains a lot. I also get to travel a lot and meet a lot of other people doing similar work, which certainly helps charge the batteries.''
One of the most contentious issues for Dunedin cinephiles every year has to be the films that screen further north that don't make it this far south.
Those who have checked the Auckland programme might take umbrage that films such as the Liberace drama Behind the Candelabra and the Alejandro Jodorowsky autobiographical epic The Dance of Reality are not screening in Dunedin.
''There's always particular reasons,'' Gosden said. ''Obviously the population is a lot smaller down there and we can't sustain a festival that is the same size as Auckland and Wellington.
"There are also some films that carry extraordinarily high per-screening fees, and I would be fired if I paid to screen these films in Dunedin ...
"I think you can be pretty sure that Behind the Candelabra will get a general release in Dunedin not too long after the festival.''
For those of us still seduced by the romance of film in its tactile form, and the levels of dynamic range available to cinematographers still shooting on film, how much are we losing with the demise of celluloid?
''Well, to give you an idea of how much the industry has shifted,'' Gosden said, ''we only have four 35mm prints in the entire programme and two of those are films made in 1928.
The digital restoration of North by Northwest, for instance, is the best presentation of that film that I have ever experienced.
Also, it's a good point to mention that Hitchcock's Dial M For Murder was actually made in 3-D in the first place.
A lot of people don't realise that ... thinking that we are screening some new 3-D version of it, which is obviously not the case. All that is new about it is that it is a digital replica of what was shot in 3-D, anyway.
''The DCP [Digital Cinema Packages] system that has been installed at the Regent is absolutely fantastic. The thing that everybody is getting used to quite quickly is the steadiness of the DCP image.
"There is none of that slight shudder that you often experience with 35mm projection, although never at the Regent, as Russell Campbell is New Zealand's most impeccable projectionist, as far as
"I am concerned. I also want to say again how pleased we are that the Regent made the huge effort to raise the funds for the projection system. It's fantastic.''
The Regent 24-Hour Book Sale came up trumps there again, contributing the lion's share of the $137,000 cost.
Rock-steady images free from the foibles of scratches, hair in the gate and gradual degradation are all hallmarks of the digital image.
It also has the benefit for Dunedin viewers that there is a lot less chance of films being held up on trucks unable to access the city because of snow.
The digital acquisition of images has also had a profound impact on the types of films submitted for festival screenings.
With digital film-making equipment capable of delivering a high-end look for film-makers on an indie budget, films are emerging from the most unlikely places. In a first on many levels, the festival is screening Wadjda, a film made in Saudi Arabia by a woman.
Not only does the country not have any cinemas, women are not allowed to drive, let alone make personal statements with cameras. It certainly resonated with Gosden.
''The film was shot in a clandestine manner in Saudi and it's a story of a little girl who is quite fiercely independent of all the expectations that are being visited upon her by her conservative mother and teachers at her school.
''She has a real insolence about her that is really engaging.
''It's actually a very successful film and you won't be disappointed.''
As passionate as Gosden is about cinema, pinning him down to select a handful of his personal favourites from this year's selection is not that easy. Even with 600-odd viewings behind him, he is at pains to point out that his favourite film this year might be among the selections
he hasn't seen yet.
His colleague Sandra Reid, who has been based in France selecting films, has contributed a host of titles fresh from Cannes 2013. Included is the Jim Jarmusch film Only Lovers Left Alive, Paolo Sorrentino's The Great Beauty and Kore-eda Hirokazu's Like Father, Like Son.
''These are all great directors with new films that did very well at Cannes and screen in Dunedin very soon after that.
"Obviously I am very excited about showing Geoff Murphy's recut of Utu, which is better than it's ever been, and it was pretty good in the first place, to put it mildly.
"That film just looks like a towering achievement now, considering everything that has happened since. I mean, we never thought we had a feature film industry at that point and now we do have one.''
Utu has not only undergone a process of visual rejuvenation, it has been looked at with fresh eyes by director Geoff Murphy and cinematographer Graeme Cowley, who seized the opportunity to editorially restructure the film to appeal to audiences in 2013.
''What Geoff told me'' Gosden said, ''was that all the things that looked cool and funny in 1983, didn't look so cool and funny now, so he has taken out a lot of the asides, a lot of the topical references which few people would recognise and the film now has a much more inexorable progress towards that big campfire scene at the end. It's 10 minutes shorter and I think it's all the better for it.''
As for Gosden's other picks for the festival, he says Anthony Powell's Antarctic masterpiece is a
fitting way to baptise the new projection system. But, interestingly, it's one of the smaller New Zealand films that has really caught his imagination.
''Gardening with Soul is pretty special. Sister Loyola turns 90 during the course of that film and I know a lot of 19-year-olds who don't have as much vitality as she displays. She is pretty amazing.''
So, while Gosden buries himself back in the Wellington festival office taking on the arduous task of viewing films so that we don't need to, there really isn't an excuse not to lose yourself in the welcoming environs of the Regent and Rialto cinemas from August 8-25.
As Gosden says wryly when I mention what film he would recommend for the famously frugal Dunedinite: ''A ticket to The Great Beauty is a lot cheaper than a trip to Rome.''

The festival
The 2013 New Zealand International Film Festival runs at The Regent Theatre and Rialto in Dunedin from August 8-25. It runs in Gore at the SBS St James Theatre from August 14-25. Programmes are available now.