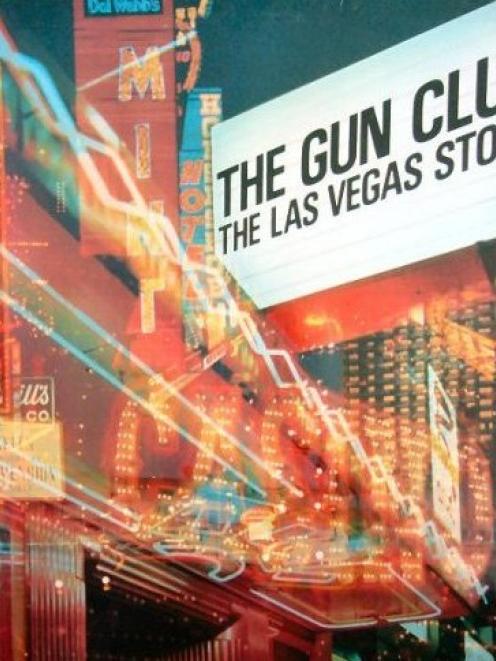 In the age of the single download, Jeff Harford rediscovers the album.
Somewhere in the netherworld, Jeffrey Lee Pierce drifts about, howling into the blackness like a wounded coyote. In death he shares the company of the demons he sang about as leader of the Gun Club, a band whose fusion of rockabilly, country, southern blues and indie rock influenced such notables as the Pixies and the White Stripes.
While the Gun Club's 1981 debut Fire Of Love is stacked with brash country-punk winners such as Sex Beat, For The Love Of Ivy and She's Like Heroin To Me, and 1982's Miami is similarly rich in material, third album The Las Vegas Story (1984) is imbued with a stronger sense of place, albeit a wrecked and desolate urban nightscape that is fertile ground for Pierce's dark obsessions.
The album reunited Pierce with original Gun Club guitarist Kid Congo Powers, fresh from a three-year stint with the Cramps, and featured new bass player Patricia Morrison, a former bandmate of ex-The Bags drummer Terry Graham. Jeff Eyrich, who did a better job of capturing the band's beefy bottom-end than Blondie's Chris Stein had managed on Miami, oversaw production.
Walking With The Beast opens the set, driving along on a primal drumbeat and churning guitars before country rocker Eternally Is Here surges into gear, both songs addressing the consequences of the demise of love. The Stranger In Our Town is a heartbreaker from the underworld, while My Dreams speaks of an inability to escape the past, even in sleep.
This tumult continues with a compelling reading of Gershwin's My Man Is Gone Now from Porgy and Bess, where Pierce's capacity to find an unnamed note somewhere below the true one lends depth to the tale of loneliness.
Bad America, Moonlight Motel and Give Up The Sun place Pierce in a seedy town that is crumbling under the weight of its excesses, mirroring his own downward trajectory towards death at age 37.