Those who think the University of Otago has gone too far in tackling problem drinking should study elsewhere, the chairwoman of a group tasked with improving the student drinking culture says.
Alcohol implementation group chairwoman Prof Jennie Connor's comments come after the Otago Daily Times was given a copy under the Official Information Act of a university ''action plan'' aimed at tackling the issue of dangerous drinking behaviour.
Measures identified in the plan, drawn up by the university's ''alcohol implementation group'', included getting the word out to students that they would be held accountable if they took part in drinking games that got out of hand or coerced others to drink.
The plan also discusses the possibility of landlords of student flats reporting tenants who violated the code, or making violations of the code grounds for eviction.
Prof Connor, who is also head of the university's preventive and social medicine department, said the university was trying to make it clear to students they ran the risk of being disciplined by the proctor if they took part in dangerous drinking activities.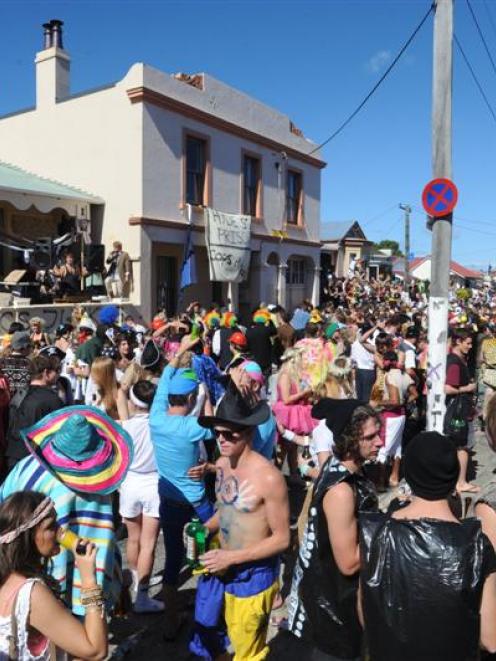 This had been done by revising a pamphlet explaining the code of conduct to students to ''more explicitly'' inform them of the types of behaviour the university was concerned about.
''Even though [these behaviours] have always been in the code, if we were to say `we are just going to enforce it more' the students could feel that is rather unfair.
''So, what we are saying is that you will be held to account, regardless of whether you have done this before, or whether you see it as a change.''
Asked to respond to students who believed the university had gone too far and was eroding ''scarfie culture'', she said: ''The university hasn't suggested that students shouldn't drink at all and if they think the university has gone too far, they should go to a university somewhere else.''
''All we are asking is that students abide by the code of conduct. It's very simple. I don't think there are many students... who would argue that the code of conduct isn't fair, particularly when they are sober.''
She was also keen to remind students the university had their best interests at heart.
The effort to see a culture change involved everybody and not just students, she said.
This could be seen in a discussion point in the action plan, which questioned whether the university should be ''more directive'' about the amount of alcohol consumed at departmental camps.
Other measures discussed in the plan included making student behaviour at bars and restaurants governed by the code of conduct, increasing the number of students who take part in online screening for alcohol problems and co-operating with other organisations, such as the council and police, in trying to improve drinking culture. Prof Connor said improved behaviour during this year's Orientation Week showed the university's efforts could be working, but emphasised it was not being ''complacent''.
''I don't think we have won the battle - if it is a battle. It's a continual, gradual process.''
Members of the alcohol implementation group include vice-chancellor Prof Harlene Hayne, director of student services David Richardson, and a representative from the Otago University Students' Association.