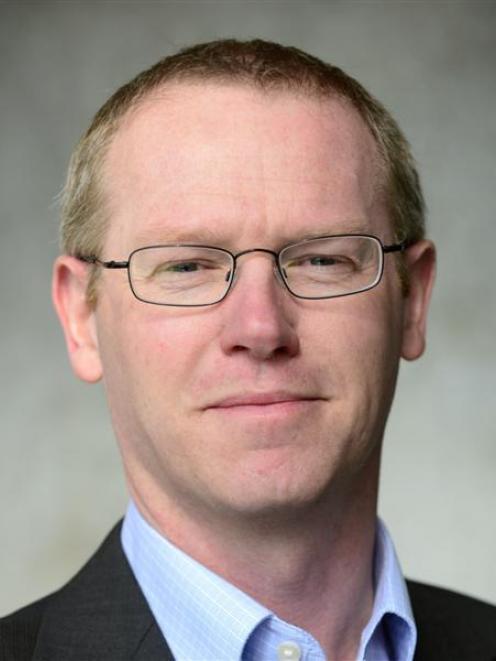 Dunedin city councillors support a new $400,000 annual fighting fund to lure more major concerts, and the millions of dollars of extra spending that comes with them, to Dunedin.
The move came during the Dunedin City Council's 2013-14 pre-draft annual plan meeting yesterday, as councillors also signalled a targeted rate could be used to ensure businesses helped pay for the fund in future.
The moves - subject to public consultation over the next few months - came after Dunedin Venues Management Ltd chief executive Darren Burden yesterday presented the case for a new fund to councillors.
He argued the extra spending would generate returns that helped boost DVML's revenue, but would also bring millions of dollars in extra spending to the city's bars, restaurants, hotels and other businesses.
Mr Burden told councillors DVML did not yet have a good reputation for offering the type of support promoters were looking for, and could not rely on the stadium's reputation alone to compete with other centres.
Dunedin had already missed out on some events without the fund, and, even now, DVML had deals ''on the table'' for two major concerts that could be secured if an events fund was already in place, he said.
One of those was a ''substantial'' international concert, but the promoter was looking for up to $600,000 in support to offset the cost of transporting equipment to Dunedin, he said.
That could be reduced by negotiation, but typically promoters wanted support because of the millions of dollars their events would inject into the city's economy, he told councillors.
His arguments ran into opposition from Cr Lee Vandervis, who questioned whether stadium events delivered additional economic benefits or largely moved money around within Dunedin.
Mr Burden disputed the latter, citing an economic impact report on Sir Elton John's stadium concert, estimated to have contributed $14 million to the city's economy.
The exact figure could be disputed, but with half the 35,000-strong crowd for the show coming into Dunedin from elsewhere, returns for the city were ''in that sort of ballpark'', he said.
Crs Kate Wilson and Richard Thomson agreed, saying their businesses had recorded substantial increases in turnover at the time of Sir Elton's concert, and other businesses would, too, in future.
At present, music fans who could afford to were flying to other centres to attend concerts, taking ''considerable sums of money'' out of the city, Cr Thomson said.
Those who could not afford to fly were forced to miss out, he said.
''For me, this is actually about delivering real benefit to our region,'' he said.
Cr Syd Brown hoped the ''modest'' extra investment would allow the stadium, and the city, to ''punch above our weight''.
''I'm quite confident we can.''
Other councillors also supported the move, including deputy mayor Chris Staynes, who said even if the economic impact of shows like Sir Elton's was only half what was claimed, it was still ''a pretty good investment''.
Mayor Dave Cull stressed any fund was not designed to ''prop up'' the stadium's finances, but rather to deliver wider economic benefits for the city.
Mr Burden said the sum required, of $400,000 a year, was based on discussion with council staff and promoters about the level of support needed.
Each year's allocation could be spent supporting one or more events, but the aim would be to generate a profit for DVML as well as returns for the city's economy, he said.
Each deal with a promoter was also ''unique'', and, for example, meant underwriting could be offered that required a promoter to return DVML's incentives if ticket sales went beyond a certain point.
Council chief executive Paul Orders said money for the new events fund could, for 2013-14, come from the council's economic development and Tourism Dunedin budgets, meaning no additional pressure on rates.
The council was already reviewing those budgets, which were together worth about $2 million a year, to align them with the city's new economic development strategy, he said.
Councillors also voted to reconsider the size of the existing tourism and economic development targeted rate, opening the door to an increase to help pay for the events fund, following a suggestion by Cr Jinty MacTavish.
The work would lead to a report in time for next year's budget meetings.