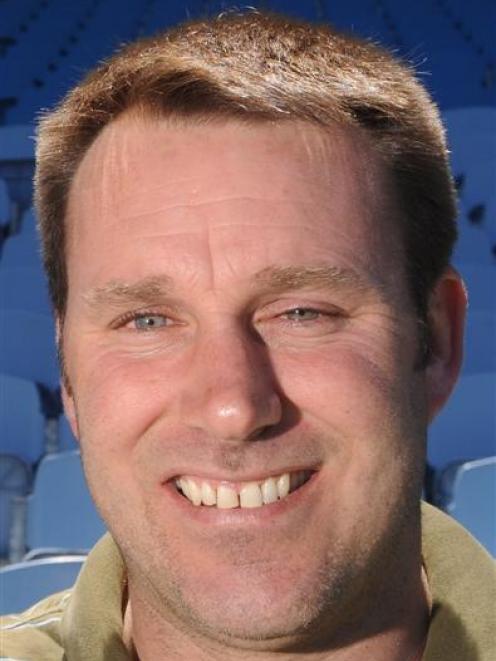 Car-park access at the Forsyth Barr Stadium is being reviewed following a communication breakdown which reulted in some disabled and wheelchair-bound ticket holders denied entry during the All Blacks test on Saturday.
Among them was a wheelchair-bound All Blacks official, the Otago Daily Times was told.
United Taxis drivers were not allowed in the car park to drop off or pick up their disabled and wheelchair-bound passengers, despite an assurance they would be allowed to do so.
Owner Bill Overton and manager Donald Shore said drivers were forced to drop passengers on the road outside the stadium and in some cases pre-booked disabled passengers had to wait up to an hour to be picked up after the rugby game.
Mr Shore said affected United Taxis customers included an All Blacks official in a wheelchair.
"He got dropped off out on the road because we couldn't get him in, and he was upset about it," Mr Shore said.
He said it was dangerous for those in wheelchairs and with disabilities to jostle among traffic.
"We were having to unload people in wheelchairs on the main road with buses and cars flying past. It was an accident waiting to happen," he said.
Disabled passengers then had difficulty getting on to footpaths and into the stadium, he said.
Mr Shore said he received an assurance from Dunedin Venues Management Ltd (DVML) stadium operations manager Coryn Huddy on Friday that United Taxis drivers would have access to the stadium car park for disabled and wheelchair-bound passengers.
DVML had a contract with rival firm Dunedin Taxis, but Mr Shore said the car-park access he sought was not about soliciting business.
"It's not about going down there and trying to score a job or getting work. We are quite happy to drop off and pick up passengers then drive back out and go away and leave Dunedin Taxis to it. It is about getting passengers to where they want to go safely and soundly," he said.
Mr Huddy said there was a "glitch" in communication. He was conducting a review of the weekend's operations.
He intended for United Taxis to be given car-park access for disabled and wheelchair-bound passengers, and would speak to the stadium's security provider.
"It's the first time we've had this issue to this extent. It was an unfortunate incident," he said.
DVML had a management plan which included provisions for people attending stadium events to do so safely, Mr Huddy said. Car-park access was provided to those with permits and drivers of marked disability vehicles.