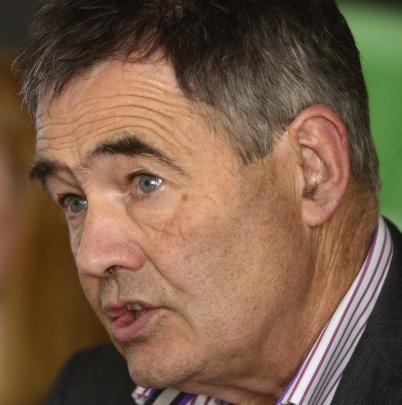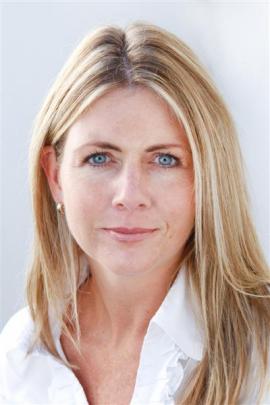 Dunedin's massive deluge will hit ratepayers in the form of delayed projects and funding reallocations, Dunedin Mayor Dave Cull concedes.
It will be weeks before life returns to normal for South Dunedin residents and business owners after roads and infrastructure were damaged by the downpour.
The extent of the damage was not clear as floodwaters were yet to fully subside and, although some contingency funds existed, ratepayers would foot some of the bill for the damage, Mr Cull said.
''There is the potential for this to cost - how long's a bit of string?
''Until all the water recedes, we won't know all the damage to the tarmac ... it could cost anything.
''It won't translate as a rates rise, as such, but there's no doubt the ratepayer pays for it.''
More than 175mm of rain fell in the city in the 24 hours to 4am yesterday and heavy rain fell continuously for 17 hours.
About 170 properties across the city reported water and wastewater problems on Wednesday and sandbags were delivered to just under 100 properties.
Red Cross and Dunedin City Council staff, along with police, inspected about 200 South Dunedin properties yesterday, 2% of which had serious flooding issues.
The cleanup following the damage to roads, housing, businesses and infrastructure would take weeks.
''There's great chunks of tarmac needing torn up, so it won't happen overnight,'' Mr Cull said.
As Dunedin's residents awoke from the ''more than a one-in-a-100-year event'', large parts of Dunedin's southern suburbs remained submerged.
Many of the worst-hit houses sat empty and eerily quiet last night.
As dawn broke yesterday, houses in Cutten St, South Dunedin, were evacuated and Red Cross volunteers went door to door in the surrounding area to check on people.
The MetService said the worst of the rain had passed, but cooler temperatures and frosts would follow.
Light showers would persist through this morning before clearing in the afternoon, meteorologist Melissa Roux said.
Morning frosts were expected for the weekend, before northwesterlies and light rain were expected on Sunday afternoon.
Possible gale-force winds were expected on Monday, she said.
Mr Cull said the cost of the flood ''will be what it will be'' and DCC infrastructure and networks general manager Ruth Stokes said she ''wouldn't like to estimate'' the cost of cleaning up, but the council's first priority was to ensure the comfort and safety of residents.
Infrastructure in South Dunedin had coped as well as could be expected, Mr Cull said.
''The standard of the infrastructure is as good as it can be in a 120-year-old suburb with pipes that were put in that long ago,'' he said.
''We know the maintenance is up to scratch ... but there is no infrastructure in the country, of that age, that would have coped with that amount of water.''
The suburb's susceptibility to future flood events was one of the city's largest challenges, he said.
''This kind of downpour is exactly the kind of climatic change that is predicted for the eastern South Island in the event of unfolding climate change,'' he said.
Ground water in some areas of South Dunedin rose and fell with the tide.
''We know the ground water is rising. In some places, it's virtually at the surface already, so there will have to be changes [to infrastructure].''
The cost of upgrading infrastructure to cope with the demands of extreme weather would have to involve central government, he said.
''My feeling is central government and local government will need to co-operate right around the country and this is a bit of a pre-taste of some of the effects we can expect from climate change and sea level rises,'' he said.
''I think it would be a bit naive to think this won't happen again for another 100 years.''
The council had made submissions to the Government about the need to tackle climate change and Mr Cull said he spoke to Civil Defence Minister Nikki Kaye yesterday and intended to hold more conversations with Government ministers about what was required to tackle climate change in Dunedin.
It was not clear how many residents were forced from their homes, but there were few official evacuations, he said.
A mayoral fund had been established to ensure all residents could return to dry and warm homes.
''If there's people who drop out the bottom ... there's got to be a safety net; this is it,'' he said.
Nine families required temporary accommodation last night.
Mrs Stokes said the ''huge influx of volunteers'' would today assist with cleaning up the southern suburbs.
''It's been a Dunedin city-wide effort, so I can't thank you all enough,'' she said.
More than 3000 calls were fielded by the council's call centre on Wednesday and the Fire Service responded to 345 weather related callouts, with 90% of those in South Dunedin.
Senior Sergeant Phil McDouall said an additional 20 police officers were assigned to South Dunedin yesterday to carry out ''reassurance policing''.
Increased police patrols were planned to deter any would-be looters, he said.
''There will be a lot of vacant houses out there, some people will have self-evacuated and will not be able to go back for some time,'' he said.
''We are trying to negate some of the profiteering by the low life out there. Some people try to take advantage of other people's sorrow and we will try and negate that where possible.''
A 30kmh speed limit was imposed on some roads where surface flooding remained and police would ticket motorists where necessary to enforce the limits.
''Our biggest concern at the moment is motorists travelling through flooded areas and causing heartache with bow waves going through properties,'' he said.
''We want to discourage motorists from going down to flooded areas unless they really need to be there.''