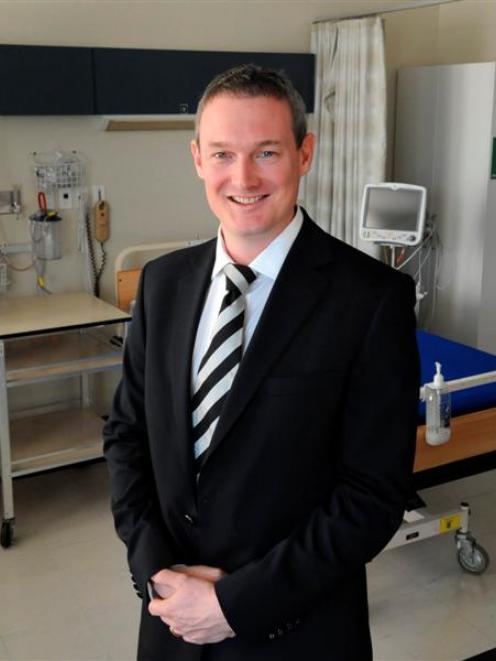 It is "very humbling" starting work as a neurosurgeon in Dunedin on the back of the huge public campaign to save the specialty, newly arrived English neurosurgeon Reuben Johnson says.
Mr Johnson is the second permanent neurosurgeon to take up a post since a solution was found in late 2010 to the impasse between Dunedin and Christchurch over neurosurgical services.
The solution was to base three neurosurgeons in Dunedin, two with academic duties at the University of Otago.
Mr Johnson will be a senior lecturer, and will be joined in February by Prof Dirk De Ridder, giving the hospital a full complement of neurosurgeons.
Mr Johnson and his wife, Willow Sainsbury, have moved to the city with their daughters, Bay (3) and 12-week-old baby Wyn.
In a "hectic" few weeks since arriving, they have bought a house and are settling in.
The 39-year-old met his wife, an Aucklander, in England, where she was on a Rhodes Scholarship studying anthropology, archaeology, and medical anthropology.
At present a full-time mother, Ms Sainsbury looked forward to contributing to her country when the children were older, in keeping with the spirit of Rhodes Scholars, he said.
For her, the move was a very special "homecoming" after 12 years overseas, he said.
Mr Johnson most recently worked at John Radcliffe Hospital in Oxford.
Neurosurgery, in which patient outcomes were "sometimes fantastic", was very different from other specialties, he said.
He has also worked as a neurosurgeon in Melbourne, from where he kept up to date with the situation in Dunedin.
He has had Dunedin in mind for a couple of years, but needed further training and supervision in a bigger centre.
Senior lecture roles in neurosurgery were "few and far between", and he hoped to pursue research into brain tumours, and functional neurosurgery.
He and neurosurgeon colleague Ahmad Taha were well suited, and he was pleased to have such an "energetic, confident" colleague, he said.
SBS Bank Dunedin branch manager Matt Isbister yesterday presented Neurological Foundation executive director Max Ritchie part of the bank's $30,000 donation to the Chair in Neurosurgery campaign.
Yesterday, the tally to endow the chair reached $2,661,774.
Visiting from Auckland, Mr Ritchie said the southern campaign was the most successful he had seen in nearly three decades working in the charitable sector.