A 130-year-old former head office and a project to strengthen a 104-year-old student hall of residence are the big winners of Dunedin's annual heritage reuse awards this year.
The awards were announced at a ceremony at Wall Street mall in Dunedin last night.
The overall winner was the National Mortgage Agency Company building, originally the head office of the Union Steamship Company, in Water St, which also won the Barlow Justice/New Zealand Historic Places Trust Heritage interiors award for the Psychology Associates offices.
The awards, the initiative of the Dunedin heritage buildings reuse steering group, reward excellence, innovation and sensitivity in the reuse of heritage buildings in Dunedin and include categories for earthquake strengthening, interiors and overall reuse.
They were judged by a panel including city councillors, New Zealand Historic Places Trust representatives, the local branch of the New Zealand Institute of Architects and the Institute of Professional Engineers of New Zealand, and building owners.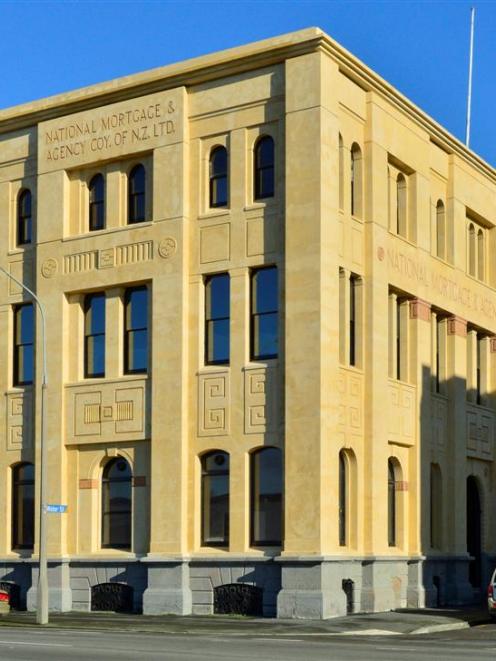 Sean O'Neill, from Hanlon and Partners, won the Oakwood Properties Earthquake Strengthening Award for the earthquake strengthening of Knox College.
Dunedin city councillor Lee Vandervis, who headed the building judging panel, said the two main winners showed remarkably imaginative and cost-effective solutions to earthquake strengthening while retaining all practicable heritage features.
''The NMA building has been turned from a unused liability into a delightfully revealed cornerstone of Dunedin history with superb creation of character spaces ideal for its new tenants.
''Knox College has been a large extraordinary earthquake strengthening project shoe-horned into the tightest of time frames without compromising heritage features and still managing to maintain a very sensitive level of attention to detail.''
Cr Jinty MacTavish said the two winning entries in the student design competition demonstrated a clear commitment to retaining and showcasing key heritage features, while at the same time addressing the practical needs of well-defined anchor tenants.
Peter Rozecki-Lewis won the award for the second time running, with Laura Hughes and Campbell McNeill taking the team design award. Toitu Otago Settlers Museum was highly commended for the overall heritage reuse award.