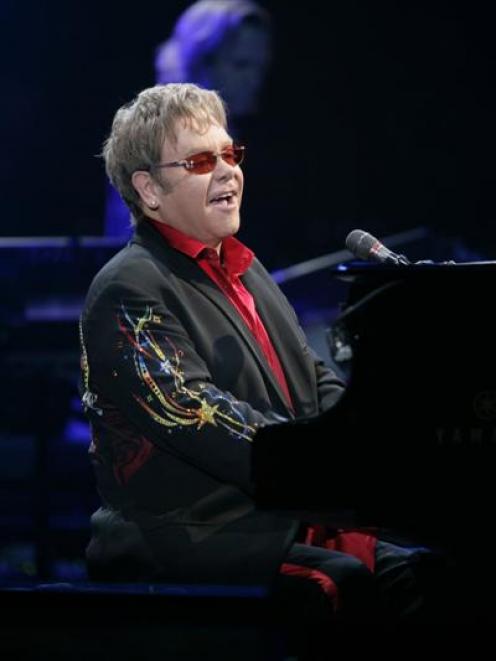 There will be no second Sir Elton John concert in Dunedin.
The concert promoter had speculated that a second performance might be feasible if justified by ticket sales.
However, yesterday Capital C: Concerts managing director Phil Sprey said he had decided to shelve plans for a second concert.
"Capital C: Concerts has made a decision that there will be no second Dunedin concert," he said.
The Christchurch earthquake was a factor in the decision, with Canterbury expected to be one of the main markets for the proposed second concert.
About 5000 seats out of 30,000 remained on sale for the Dunedin concert, Mr Sprey said.
The opening support artist for the concert had yet to be decided, but plans for pre-concert entertainment were already under way, Mr Sprey said.
"A whole range of effects, including special lasers, are being included to make a spectacular light show on the night."
Sir Elton performs in his first South Island concert for 20 years at the Forsyth Barr Stadium on November 25.