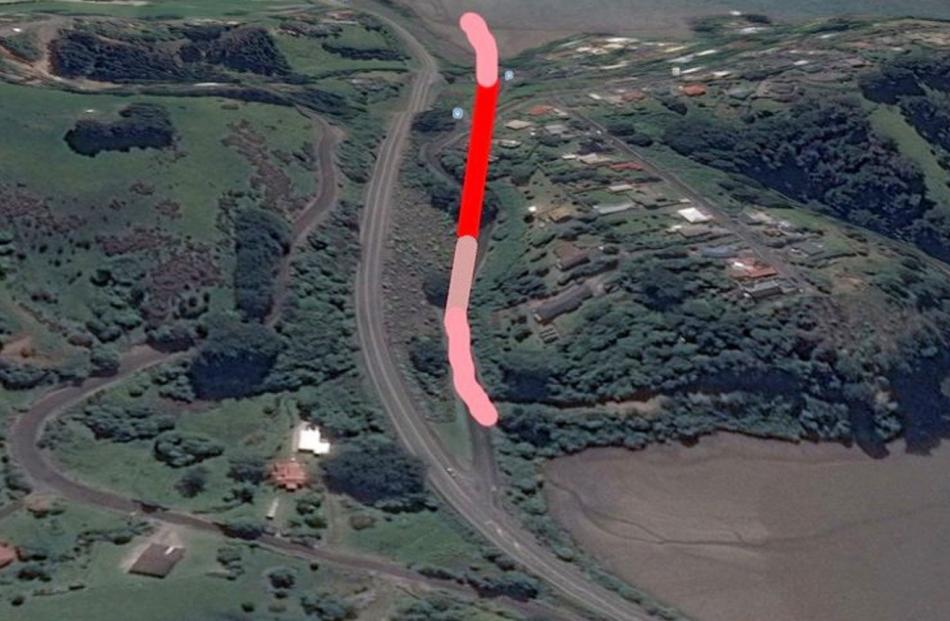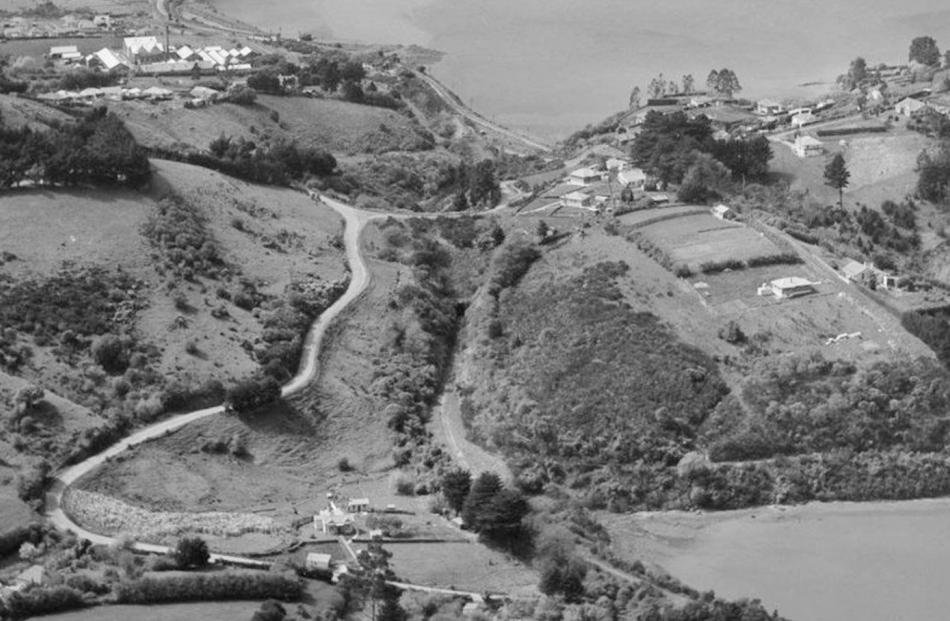 A long-abandoned 144-year-old railway tunnel beneath Roseneath has been floated as an alternative route for a section of the proposed Dunedin to Port Chalmers separated cycleway.
Progress on the cycleway, which at present extends only as far as St Leonards, hit turbulence this week when the New Zealand Transport Agency announced costs would be more than double the $6million earmarked for the route.
That forced designers back to the drawing board in an attempt to more than halve costs in order to get the cycleway built.
NZTA Otago Southland journey manager Graeme Hall said threading the cycleway through the Roseneath cutting had proved one of the route's most expensive sections.
Engineers were examining alternative ways to expand the cutting and build the required retaining walls.
Since Thursday's Otago Daily Times report, several readers have suggested the excavation and reopening of the original Roseneath railway tunnel could solve the problem.
Construction of that tunnel began in the second half of 1871 before the first train trip on the newly built Port Chalmers to Dunedin line was completed on September 10, 1872, by steam locomotive Josephine.
The 112m tunnel, lined with stone walls and brick arching, was 4m wide and 5m high.
But the rail line was considered to be too steep and, in places, its turns too tight, historian Ian Church said in his 2011 book Sawyers Bay.
Alterations were mooted in the 1930s and in 1937 work on the current tunnel and associated Sawyers Bay causeway was begun.
The new tunnel was completed in 1948 and the original tunnel closed, its entrances covered with fill and its approaches planted with trees.
NZTA project manager Simon Underwood said while the agency was ''looking at options, as opposed to setting aside options'', the tunnel's existence had been considered ''in the earlier stages of design development''.
The agency had commissioned a heritage report on the planned route that indicated the tunnel had not fared well when State Highway 88 was built between Port Chalmers and Dunedin around 1960.
The road followed closely the route of the original railway line and the current Roseneath cutting was built next to the original tunnel. During that work, it appeared the tunnel had been both partly removed and filled in, the report said.
''Given this, in regard to how we manage the shared path through the Roseneath section, we'll first continue to explore alternative forms of retaining and earthworks treatments,'' Mr Underwood said.
---
Roseneath's 1872 Rail Tunnel
■ 112m long, 4m wide, 5m high
■ Part of the original Port Chalmers to Dunedin railway line
■ Abandoned in 1948 when the current tunnel and causeway were opened
■ Partially destroyed during SH88 construction circa 1960
---