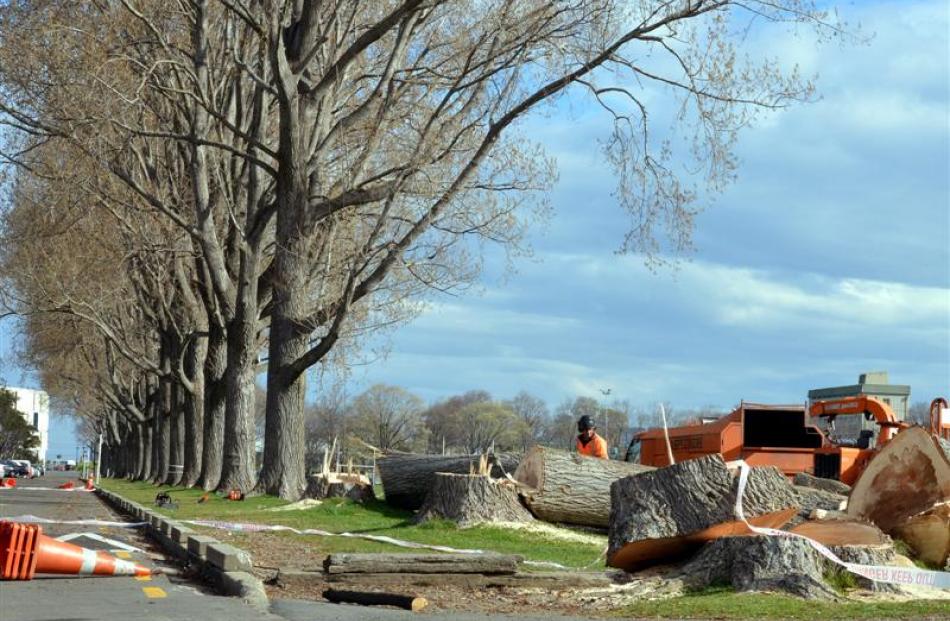 Contractors wasted no time felling the first three of a dozen Ontario poplars to come down on Logan Park Dr in Dunedin yesterday.
The trees are being removed by the Dunedin City Council to address shading problems for afternoon cricket fixtures at the neighbouring University Oval and provide more space for sports fields at the park.
The 12 trees lined up for the chop, those between the gates to the Oval and the tennis courts, are expected to be down by Friday.